Patient information leaflets and video resources
Patient information leaflets and video resources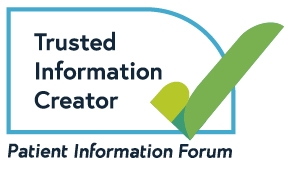 The patient information produced by the College is certified by the PIF Trusted Information Creator Kitemark accreditation scheme run by Patient Information Forum (PIF) for measuring the quality of health information.
The following is a series of leaflets that provide information about anaesthesia and what you might expect when having an anaesthetic. Each leaflet has detailed information on the most common types of procedures and operations, and the anaesthetic options.
The leaflets are developed by the RCoA Patient Information Group in collaboration with the Association of Anaesthetists, other specialist anaesthesia societies, and patient representatives and patient advocates.
The following video is specifically for patients having nerve blocks and is produced by Regional Anaesthesia UK, the specialist society for regional anaesthesia.