Trainee Research Networks
There are now Trainee Research Networks all across the UK
The RCoA recommends that all trainees join their local Trainee Research Network for the opportunity to get involved in the development and delivery of exciting regional and national projects. The Research & Audit Federation of Trainees (RAFT) is the national coordinating body for TRNs.
There are now trainee audit and research networks covering most areas of the UK, incorporating the majority of its hospitals. Local network projects and larger national projects offer the opportunity to get involved in audit and research in a meaningful way.
Whilst formal training is rare, getting involved in a trainee-led project will provide invaluable experience.
Research and Audit Federation of Trainees (RAFT)
RAFT is the national trainee-led body that brings together the multiple UK regional anaesthetic Trainee Research Networks (TRNs). It facilitates annual national trainee-led projects and support the TRNs.
The RCoA and its research partners are committed to supporting anaesthetic trainees involved in research to improve patient care. Our aim is to increase the opportunities for anaesthetic trainees to be involved in high impact research, and we welcome the development of RAFT as an important step towards promoting and developing trainee-led research in the UK.
RAFT Map of UK Trainee Research Networks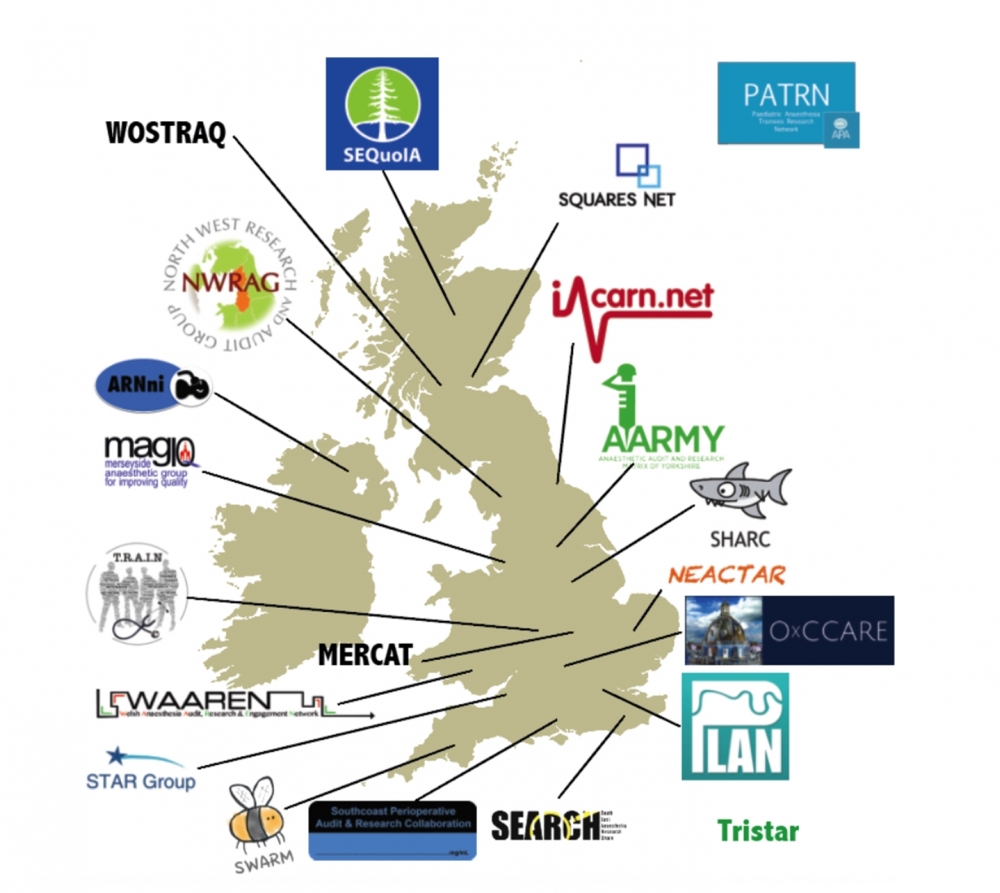 Are you interested in joining your local trainee network?
Visit the RAFT website for more information on Trainee Research Networks and contact links for a TRN in your area.