National Emergency Laparotomy Audit (NELA)
NELA is a national clinical audit aiming to improve quality of care for emergency bowel surgery patients
The National Emergency Laparotomy Audit (NELA) was established to describe and compare inpatient care and outcomes of patients undergoing emergency laparotomy in England and Wales in order to promote quality improvement, by collecting high quality comparative data from all NHS providers.

NELA reports
NELA releases a range of reports on the data we collect. Annual Reports are published once per year.
Using data to drive improvement
NELA generates comparative information that drives quality improvement (QI). QI is facilitated through dissemination of collected data as well as workshops and seminars to drive specific QI projects alongside data collection.
Individual hospitals are able to access their own data as and when required, so they may use their audit date to support local quality improvement initiatives. NELA has created a series of animations to help guide hospitals in how to use their data for quality improvement.
Click here for a full playlist of NELA quality improvement videos.
In addition, NELA publishes a range of other reports to help sites drive improvement:
NELA also provides online dashboards to sites so that they can track their performance when logged into the NELA webtool.
If you do not have a login for the webtool but would like one, please contact your local NELA lead.
Frequently Asked Questions
An emergency laparotomy is a major operation where the surgeon has to cut open the abdomen (stomach area). It is called "emergency" because it must be done very soon or even immediately and cannot wait until a later date. It might be carried out for several reasons including internal bleeding, perforation (burst), obstruction (a blockage) or infection. In many cases it might be the only option available in order for the patient to get better.
We want to improve the care that patients undergoing emergency surgery receive. To do this we will collect important information on how well your hospital is providing care to patients. We will then give hospitals all the valuable information we have obtained. This will highlight areas of their service where they are doing well, and areas in which they can improve. It will also allow hospitals to compare themselves with others all around the country. All hospitals in England and Wales that carry out emergency laparotomy are expected to participate in this audit.
We collect information about the care patients received whilst they are in hospital. This includes information about the investigations and treatment received, how long it took for different parts of treatment to be given, and whether a patient went to a critical care bed after surgery. The personal information we collect is name, date of birth, NHS number, postcode and sex. NELA patient data is submitted directly to NELA by clinical teams treating the patient or from the hospital records. NELA will not publish information that can enable individual patients to be identified.
By collecting and sharing this information, we are able to highlight areas where hospitals are doing well, and areas in which they can improve the quality of care for patients so that they can put plans in place to achieve this. It will also allow hospitals to compare themselves with others in England and Wales and in doing so improve the quality of care by sharing examples of good practice.
Full details of what is being collected, along with our legal basis for collecting data and our data protection and privacy policies, can be found on the NELA website.
Because some patients are very sick before and after they have had an emergency laparotomy, it would be very hard to ask all patients for their consent. It is important that we get information from all patients, not just those that are well enough to give consent. That's how we can provide an accurate overview of quality. It can be a distressing time for patients and their families, and asking them about this project at this time would not be their most important priority. NELA has an exemption under Section 251 of the NHS Act 2006 to collect patient data without consent.
Patients can choose to opt out of NELA. Opting out will not affect the care a patient receives. Please email info@nela.org.uk and put 'Patient request to opt-out' in the subject line. We will then contact the hospital to request that they do not enter your details into the audit. Alternatively, please notify a member of your local care team that you wish to opt out.
If your details have already been entered into the NELA database, your rights to access, change or remove your information may be more limited, as we need to manage your information in specific ways in order for research and reports to be reliable and accurate. If your data has not yet been used for analysis, it will be removed from the NELA database. If your data has already been used for analysis, we will not be able to remove information about you that we have already obtained and used. To safeguard your rights, we will use the minimum personally-identifiable information possible.
If you prefer you can also call the NELA Helpline on 020 7092 1683.
All patients over the age of 18 years, having a general surgical emergency laparotomy in all NHS hospitals in England and Wales are eligible for inclusion and will be enrolled on a prospective basis. There is the potential to include the devolved nations should their funding bodies choose.
The aim is to include all emergency gastrointestinal procedures on the stomach, large and small bowel, for conditions such as perforation, bleeding, abdominal abscess or obstruction, via open or laparoscopic approaches. Emergency laparotomies following elective surgical complications will also be included in NELA.
Patients requiring vascular surgery, gynaecological surgery, surgery on the renal tract, and laparotomy following trauma will be excluded.
If the original procedure was a non-elective laparotomy and this has been captured in the audit, then we will only be collecting a minimal amount of perioperative data for subsequent returns to theatre.
If the original procedure was not included in the audit (e.g. because it was an elective procedure, or initially excluded from the audit), then the return to theatre will need to be included as it is a 'new' emergency laparotomy.
The full Inclusion and Exclusion Criteria are available on the NELA website.
The NELA dataset is available online. NELA aims to collect only the minimum information required in order to provide risk adjusted comparisons against existing standards of care. We appreciate that the success of NELA depends on clinical engagement, and do not intend the dataset to be too onerous. No additional tests or investigations are required. All information collected is that normally available in the delivery of care to patients undergoing emergency laparotomy. Where possible, we link to existing databases to reduce the burden of data collection.
Data collection takes place via the NELA online web-tool.
All data entry is carried out through the online data collection web-tool, which is accessible via PC, tablets and mobiles.
This audit is a continuous prospective audit with real time data collection. It is expected that clinical teams enter the data real time rather than retrospectively.
More than one person can enter data on a particular case.
There will also be a paper form that you can download to use as assistance, but the data will have to be entered online.
All sections need to be complete for the audit data to be submitted.
There is no subscription to be paid in order to participate in NELA; the data entry tool is provided at no cost to participating hospitals within England and Wales. All data is analysed by NELA and results provided to hospitals at no cost. Hospitals will need to cover the actual cost of data collection themselves.
However, because NELA also includes elements of quality improvement activity, there are benefits to trusts as the quality of care improves.
NELA is one of the NCAPOP (National Clinical Audit and Patient Outcomes Programme) audits funded by the Department of Health through HQIP. The NHS standard contract requires that organisations providing NHS care must participate in all relevant NCAPOP audits and enquiries. If providers do not participate in relevant NCAPOP audits they will be in breach of their contract with their commissioner, therefore any non-participation would need to be agreed with the commissioner and CQC as the regulator.
Further information is available on the HQIP website.
A Best Practice Tariff (BPT) is a national price paid to providers that is designed to incentivise high quality and cost-effective care. The aim is to reduce unexplained variation in clinical quality and to encourage best practice. An Emergency Laparotomy Best Practice Tariff was launched on 1st April 2019.
This is a split tariff that pays at a higher rate for Trusts that deliver care that is considered best practice. If care does not meet the requirements for the BPT, Trusts will be paid at a lower rate. The enhanced tariff will be paid if 80% of high risk patients have a consultant surgeon and consultant anaesthetist present during surgery and are admitted to critical care.
Click here for more detailed information on the Emergency Laparotomy BPT.
Would you like to find out more about NELA?
Visit the NELA website for the latest news and outputs from the audit, including our most recent reports.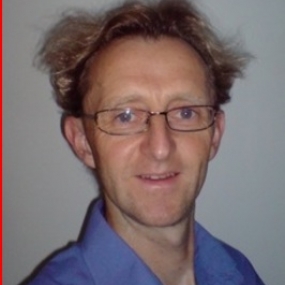 Dr Dave Murray
NELA Chair
Dave has been a consultant anaesthetist at James Cook University Hospital in Middlesbrough since 2003. He set up and ran the Emergency Laparotomy Network in 2010, and established NELA in 2012. He was Clinical Lead from 2012-2017 and then took on the NELA Chair role. As Chair, he focuses on NELA's strategic activity including engagement with external bodies. He is the Health Education England North East Human Factors lead.
Dr David Saunders
NELA Anaesthesia Lead
Consultant Anaesthetist at Newcastle Upon Tyne NHS Foundation Trust.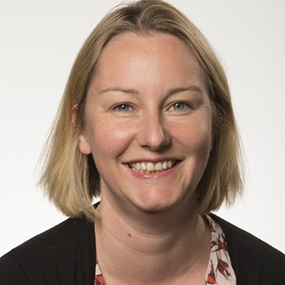 Dr Carolyn Johnston
NELA Quality Improvement Lead
Consultant Anaesthetist, Deputy Chief Medical Officer (for improvement and innovation) Improvement lead of National Emergency Laparotomy Audit Chair RCoA Quality working group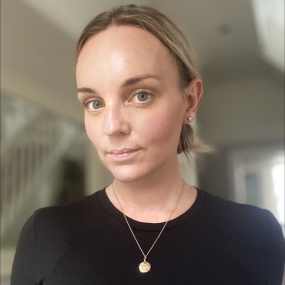 Ms Lyndsay Pearce
NELA Surgical Lead
Salford Royal NHS Foundation Trust