Patient information resources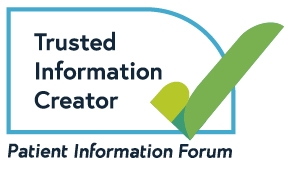 The patient information produced by the College is certified by the PIF Trusted Information Creator Kitemark accreditation scheme run by Patient Information Forum (PIF) for measuring the quality of health information.
Disclaimer for RCoA patient information
Please note that these resources have been prepared to provide patients with general information only (and must not be used for any commercial or business purposes). The information contained in these leaflets is not intended to amount to advice (whether medical or other) on which you should rely. You must obtain professional or specialist advice before taking, or refraining from, any action on the basis of the information set out in this leaflet. If you have any queries in relation to any medical procedure (including your anaesthetic), you should contact your doctor or other qualified healthcare professional.
Although we make reasonable efforts to ensure the accuracy of the information in these resources, we make no representations, warranties or guarantees, whether express or implied, that the information is accurate, complete or up to date. We do not exclude or limit in any way our liability to you where it would be unlawful to do so.