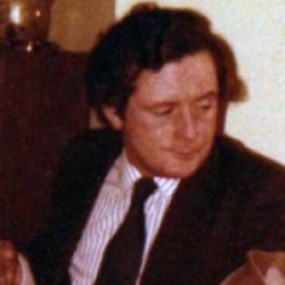 Dr Andrew Richard Evans MA FFARCS MRCS LRCP
19/02/1937 to 30/05/1987
Place of birth: Pontypridd, Monmouthshire
Nationality: British
CRN: 725062
Education and qualifications
| | |
| --- | --- |
| General education | The Royal Masonic School, Bushey, Hertfordshire (Deputy Head, Keyser House and recruiting sergeant in school cadet corps); Trinity Hall, Cambridge; London Hospital Medical School. |
| Primary medical qualification(s) | MRCS LRCP, 1965 |
| Initial Fellowship and type | FFARCS by examination |
| Year of Fellowship | 1971 |
| Other qualification(s) | BA, Cambridge, 1957 (MA, 1971) |
Professional life and career
Postgraduate career
After junior posts at Bath and Selly Oak he was registrar, then senior registrar (rotating with Southampton) in East Dorset (Poole/Bournemouth) before being consultant anaesthetist there between 1973 and his death in 1987.
Professional interests and activities
A first class clinical anaesthetist, Andrew made significant contributions to running the intensive care unit in Pool, the teaching of junior staff, and to the Victoria Hospital in Wimborne where he made his home. His sense of responsibility for, and care of, his patients were exemplary, but his Celtic temperament could erupt if he thought anyone, of any grade, was falling short of his standards. Many trainees will remember with gratitude his thorough and demanding teaching sessions.
Other biographical information
After leaving school he served two years National Service in The Royal Welch Fusiliers before going up to Cambidge where he was initiated into Freemasonry at the Isaac Newton University Lodge. Outside medicine, a typical Welshman, his main interests were music and rugby. For many years he played for Wimborne and, to his great delight, was elected club doctor, dealing promptly with players' injuries, and President when his playing days were over. With his two dogs he was a well known personality in Wimborne, and The White Hart still has some of his memorabilia. He was also interested in collecting old maps. An apparent extrovert, Andrew was not easy to get to know, but life was never dull while he was around. His contributions to the community and the gallantry with which he faced his final illness, knowing full well the prognosis, made a deep impression on all who knew him. He left two sons.
Author and sources
Author: Robert Julian Palmer
Sources and any other comments:
Obituary. BMJ 1987; 299: 558 | Obituary by Malcolm Watson in the The Old Masonian's Gazette | Personal communication with his contemporaries at school, and his friend Graham Sweatland, who kindly provided the photo.