As Black History Month draws to a close. What did we enjoy?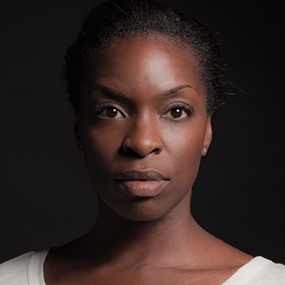 Liz Eyarhono
Communications Officer, Royal College of Anaesthetists
This Black History Month has been a veritable feast of content – there has been something for all tastes and much to explore. For the next generation the BBC hasn't disappointed with content, including young people discussing what it's like to be Young, Black and British. Even the tiny ones were given a history lesson with a difference and encouraged to sign along to black inspired songs, with the sign language show Magic Hands.
The BBC also curated a series of adult programming for the month looking at black history and its culture. I recommend watching the Three Black Scientists You Need to Know and the formidable Joan Armatrading. The content is rich. Another increasingly important and explosive black voice to seek out this month is Writer, Actor, Activist, Michaela Cole - Chewing Gum is well written, honest and an insight into the lives of those we share pavements, tubes, buses, pubs, bars and supermarkets with. Her most recent work I May Destroy You is a masterclass in writing what you know. Her characters, are real, perfectly flawed and wonderfully expressed.
If anyone has spoken to me recently, you'll know that it's Strictly Coming Dancing season and I am obsessed. While the Mabuse sisters have been a feature of the show for a few seasons now, I love the way these women embrace their natural kinks and coils as much as the beautiful wigs and all the glitz. Ah I do have a little smile whenever I see Oti's gorgeous little fro or Judy Love's headscarf on primetime Saturday night. It's akin to seeing Johannes Radebe dance with John Waite – it's about time and my goodness it's beautiful. Never underestimate what it's like to see yourself reflected back at you especially when you know so many people are watching.
Music has featured heavily for many this month, whether you've had chance to dance around the kitchen to Craig Charles' Trunk of Funk on BBC Radio 6 or relaxed and enjoyed Classic FM's Black composers who changed the course of classical music history.
I've also enjoyed the Google campaign 'It's OK not to Know.' It perfectly encapsulates how many of us feel…um is it OK to say that??? Man of the moment, Marcus Rashford's voice plays over a suitably slick collage of 'everyday people' culminating in asking us to always remain curious. Clara Amfo and Nick Grimshaw's chat about what we understand about each other is open, relatable, warm and informative. I highly recommend.
This Black History Month I also want to thank our Black Lives Matter Group for their ideas and energy to help bring our College's month together. Check out this video from Naadine, Trevor and Karen. Thanks for volunteering guys, even though you didn't know what for!