Information for patients and carers
Welcome to our patient information area.
Here you can find information for you and your carers about anaesthesia.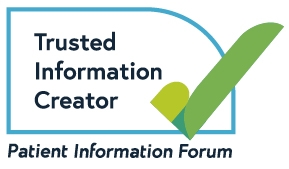 The patient information produced by the College is certified by the PIF Trusted Information Creator Kitemark accreditation scheme run by Patient Information Forum (PIF) for measuring the quality of health information.
The College has produced a large number of resources for you to view about all aspects of anaesthesia. We also include links to resources by other organisations specialising in different areas.
In this section you will find information on:
Our resources are written by clinicians and reviewed by the College's Patient Information Group, which includes patient representatives and experts in different areas of anaesthesia.
Translations of our leaflets are now available in over 20 languages. Click below to see the leaflets we have translated.
Taking an active role in planning and preparing for your operation will help you feel in control, leave hospital sooner and get back to normal more quickly. Read the information in our Fitter Better Sooner toolkit and watch our animation which will give you general advice on what you can do to get the best outcome from your surgery.