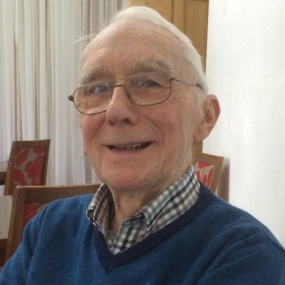 Dr William Townley McNeil
'Townley', as he was known to his family, friends and colleagues, was born in Skewen, Neath in South Wales on 4th March 1931. The only child of Ernest Gethin & Wilhemina Townley McNeil he attended Neath Grammar School and from his humble beginnings in a predominantly mining community he accessed Birmingham Medical School to train as a Doctor, later specialising in Anaesthesia.
He was much loved and appreciated by work colleagues at Sandwell and District General Hospital in West Bromwich and perhaps most significantly at the Midlands Centre for Neurosurgery and Neurology in Smethwick, West Midlands before retiring in 1994. While working in West Bromwich he developed a love for the famous football team and founding member of the Football Association bearing the town's name, the 'Albion'.
Married to Gaynor Ann McNeil in September 1962 he had three children. A daughter, Sharon Ann who sadly passed away in April 1971 and two sons, David Townley born in February 1968 and Edward Andrew born in April 1970. He is survived by his wife, Gaynor and their two sons David and Andrew and their respective wives Tania & Rosie. He was a proud Grandpa to 6 now adult grandchildren (Daniel, Rebekah, Josiah, James and Beth & Esther) and in 2018 became a Great Grandpa to twin great granddaughters (Abigail & Isobel) to his first Grandson, Daniel and wife Helen.
His active Christian faith and love for family were his greatest loves in life with Anaesthetics coming a close second. We remember him with great fondness following his passing on Sunday 28th June 2020 surrounded by all of his family.
Rev David T McNeil