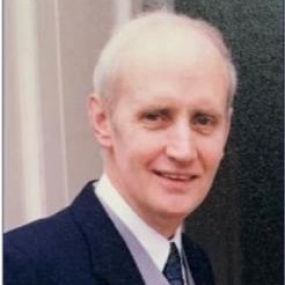 John Smith, M.B., CH.B, FFARCS, died peacefully in Redditch on 30th December 2019 after a long illness.
He was a much-loved husband to Fang and father to Hannah.
John was born in Stoke on Trent and was granted his medical degree by Liverpool University in 1969. After a few years in General Practice in Birmingham John decided to embark upon a career in anaesthesia. He did his SHO and registrar training in the West Midlands and completed his training in the Manchester region after he was appointed a senior registrar on the North Western Rotation Scheme. He was appointed to Selly Oak Hospital, University Hospitals Birmingham as a consultant in 1982.
His enthusiasm for the specialty and enquiring mind led him to develop an interest in the management of difficult airways. John rapidly became known nationally as a pioneer in the use of fibre optic laryngoscopes and published numerous papers presenting his work at many national meetings. Once the technique became established his research moved on to cover aspects of training in difficult airway management. He developed one of the first fibre optic training courses and taught both local trainees and those from further afield who were amongst some of the first "airway fellows". His patient and gentle manner along with his dry sense of humour made him one of the most sought after trainers in the Midlands.
Surpassing all of this is the fact that he was a superb anaesthetist – kind, immensely knowledgeable and empathetic. Whilst he undoubtedly contributed to an improvement in patient safety through his work he also provided guidance and support to many anaesthetists of all grades.
Following his retirement, he enjoyed spending time with his family and planning the many holidays they enjoyed together.
In recognition of his contribution to medicine, the "John Smith Airway Award" for the best publications in Airway Management will be awarded annually at the AAGBI winter conference.
Nicola Osborn and Tina McLeod – Consultant Anaesthetists and former trainees of Dr John Smith.