Obituary - Dr Ian Murray Lawson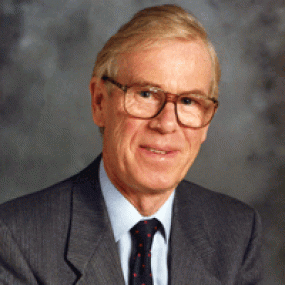 Ian Murray Lawson. Former Consultant Anaesthetist, Ninewells Hospital, Dundee Born 1924: qualified Edinburgh University 1947; FRCA. Died 31st March 2009
Ian Murray Lawson qualified in 1947 from Edinburgh University and after army medical service in Hong Kong started anaesthesia training in Liverpool. He returned to his native Dundee in 1951 where he remained, latterly as Consultant in Administrative Charge from 1972 to 1984 and Head of the University Department until his retirement in 1989.
His career spanned a time of immense changes, advances and growth in the specialty – the introduction of novel drugs and techniques and the development of new services such as cardiac surgery, intensive care, pain management and obstetric analgesia. He embraced, encouraged and supported all of this, recruiting like-minded younger colleagues to establish a first-rate department.
His main areas of clinical interest were obstetric and dental anaesthesia, where he was a recognised authority and researcher. He published the first large series of Caesarean sections under epidural blockade and several important papers on dental sedation which he actively promoted as a safer alternative to the then popular chair dental anaesthesia. He spend a year as visiting professor in San Diego and lectured widely overseas. He demanded high standards both of himself and colleagues, was greatly respected by his peers, receiving many accolades during a long and distinguished career. He was a Council member of the Association of Anaesthetists and the Obstetric Anaesthetists' Association and President of both the Association of Dental Anaesthetists and the Society for Advancement of Anaesthesia in Dentistry. He was President of the Scottish Society of Anaesthetists in 1977, delivering its prestigious Gillies Lecture in 1987.
Ian retired in 1989 and had a long and happy retirement with his wife, Grace, indulging his interests in gardening, classical music and cricket. They particularly enjoyed many stays in their Tuscan house at San Gimignano. As well as Grace, he leaves a son, Philip, and daughter, Joanna, a consultant paediatric ophthalmologist in London.
Neil Mackenzie
Consultant Anaesthetist Ninewells Hospital