RCoA 2021 Curriculum podcast: The why and the how
In this podcast Dr Oli Pratt puts the difficult questions about the curriculum to Dr Chris Carey and Dr Andy Whallett. Why do we have to have a new curriculum? Why did we change the structure of the training programme? Will there be enough CT3 posts? How is transition to be managed for LTFT anaesthetists in training?
This is episode 1 in a series of 3 podcasts on the 2021 Anaesthetics Curriculum
Recorded by the Royal College of Anaesthetists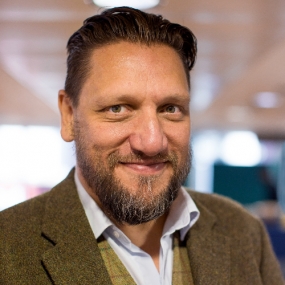 Dr Oliver Pratt
Dr Oliver Pratt is a Consultant Anaesthetist with over 10 years' experience in anaesthesia training, at a local, regional and national level. He spent 7 years as a College Tutor in Salford as well as serving as Lead College Tutor, and is now a Training Programme Director in the North West School of Anaesthesia. He is also a Primary FRCA examiner.
Dr Chris Carey
Dr Chris Carey trained at St Mary's Hospital Medical School, qualifiying in 1995. He undertook his anaesthetic training in the North West Thames (Imperial) region before being appointed as a consultant in 2004 to Brighton and Sussex University Hospitals NHS Trust where he specialises in neuroanaesthesia. He served as College Tutor for BSUH from 2007 to 2010 before becoming Head of the Kent Surrey and Sussex (KSS) School of Anaesthesia from 2010 to 2016. In 2016 he was appointed as an Associate Postgraduate Dean for HEE KSS.
He is an RCoA Council Member and chairs the Education, Training, and Examinations Board. He is also a Senior Lecturer at Brighton & Sussex Medical School where he leads the MSc course in Anaesthesia & Perioperative Medicine.
Dr Andy Whallett
Dr Andy Whallett is the Deputy Postgraduate Dean for Health Education England in the West Midlands. He is also the COPMeD Lead Dean for Anaesthetics in the UK and sits on the West Midlands Clinical Senate. He is also a Consultant Rheumatologist with a special interest in Osteoporosis at Dudley Group NHS Foundation Trust and is part of the Nationally Commissioned Service in delivering care to patients with Behçet's Syndrome.