Heritage series, Episode 1: Going viral - contagion, pestilence and pandemics
In this first of three heritage-themed episodes of Anaesthesia on Air, Dr Anna-Maria Rollin chairs a conversation between Dr Karan Verma and Caroline Hamson, of the Association of Anaesthetists' Heritage Centre.
In this episode Caroline and Karan discuss the Association's Heritage Centre and pick up the theme of their latest exhibition - Going viral - contagion, pestilence and pandemics - and the contribution of anaesthetists during pandemics and epidemics over the years.
The Association of Anaesthesia's Heritage Centre, in London, is free to visit. Find out more about the Heritage Centre here.
Subscribe now to ensure this and future episodes are automatically downloaded to your device. Apple Podcasts, Google Podcasts, Audioboom and Spotify
(Recorded 8th March 2023)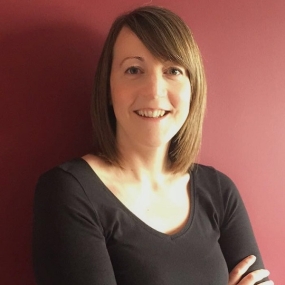 Caroline Hamson
Heritage Manager, Anaesthesia Museum
Caroline Hamson has 18 years' experience of working in museums, with a background in collections management, curatorship and working with collaborative partners. She has been the Heritage Manager at the Anaesthesia Museum since September 2019. Previous roles include Collections Officer with the Scouts Heritage Service, Documentation Manager at Imperial War Museums, Project Co-ordinator at Wimbledon Lawn Tennis Museum and Curatorial Assistant at the Museum of the Home.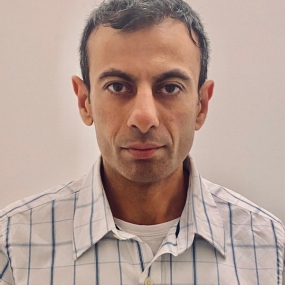 Dr Karan Verma
Karan Verma is a ST5 Anaesthetics trainee in the East of England deanery. Originally a graduate of Government Medical College, Chandigarh India, his pursuit of the FRCA brought him to the UK as MTI Fellow in 2015. He fell in love with the NHS and so sought to continue working here.
Karan took a PG Cert in MedEd from the Univ. of Buckingham and is now a Fellow of Higher Education (FHEA), and recently served the initial 2-year term of the BJA / ARS Social Media Fellow until 2022.
Karan has volunteered with the RCoA on various fronts, including as RCoA Education Programme & Quality Working Group, Clinical Content Lead for RCoA Updates in April 2021 and currently as a trainee member of the RCoA Heritage & Archives Committee.
He is presently involved with the University of East Anglia facilitating MBBS interview admissions and Year 4 Standard Setting process.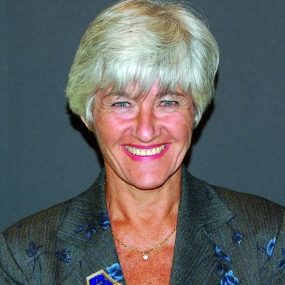 Dr Anna-Maria Rollin MBE
Maria worked in the NHS throughout her professional career and spent 34 years as a consultant anaesthetist at Epsom General Hospital.
She was a Member of Council of the Royal College of Anaesthetists, and ultimately Senior Vice-President. Thereafter, she held the post of Clinical Quality Adviser to the College. She is currently Chair of the Heritage and Archives Committee at the College.
She has always had an interest in patient information and patient safety, and worked as a GMC Associate until 2022.
Most of her publications have been concerned with standard setting, quality assurance and safety and she is the author or co-author of several national guidelines.