Experience of being on the MTI (Medical Training Initiative) programme
In this podcast, Dr Ashish Gulve and Dr Hafiz Rehman, MTI leads, speak with Dr Prakash Chaudhary about the value that International Medical Graduates bring to our healthcare system in the UK and how the experience and skills gained in the NHS by these individuals may help healthcare systems globally.
Recorded by the Royal College of Anaesthetists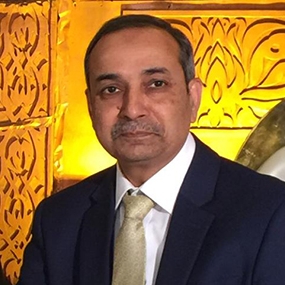 Dr Rana Hafiz-Ur-Rehman
Deputy Bernard Johnson Advisor (overseas) at RCoA
Consultant in Anaesthesia and Critical Care at Tameside General Hospital and lead for the MTI Program for the Royal College of Anaesthetists.
Dr Prakash Chaudhary
MTI Trainee since May 2019
Previously working as a Consultant Anaesthesiologist in Delhi, India.
Dr Ashish Gulve
Pain Consultant and MTI lead in Pain Medicine