RCoA Elections
The College uses various elections to decide who becomes part of the College's core governance structure.
The Royal College of Anaesthetists election to join Council is now open.
We are calling for nominations until the 19 October at noon. You can find more information on the vacancies and link to nominate here: https://rcoa.ac.uk/council-2023-elections
Please listen to Ramai Santhirapala, Council members and Chair of the Membership, Media and Development Board on why you should nominate yourself today
If you have any questions about standing, please contact elections@rcoa.ac.uk
As a reminder of who can stand and vote for the Trainee and Consultant vacancies, please see the two eligibility charts below.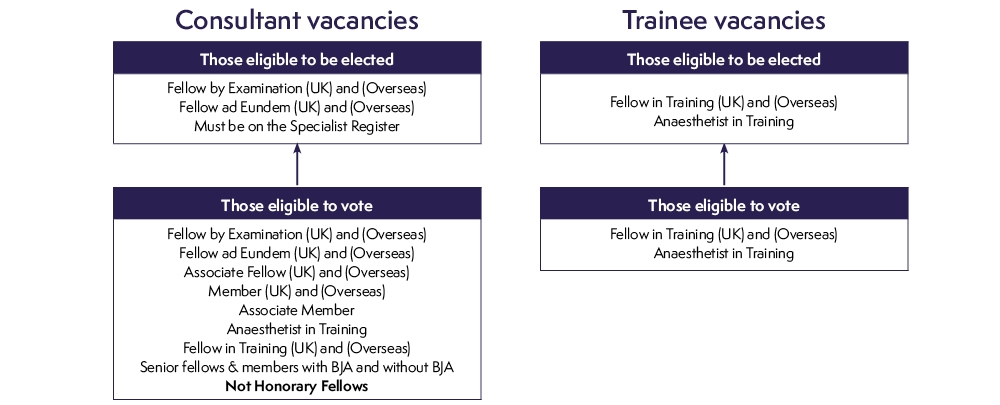 We look forward to receiving your nominations by 19 October at 12 noon.