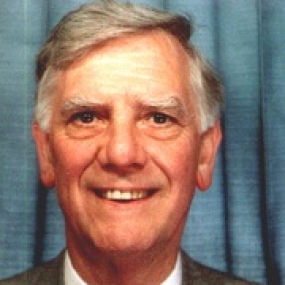 Dr Peter Morris MBChB FFARCS DObs DCH DA
01/01/1933 to 09/07/2016
Place of birth: Skegness, Lincolnshire
Nationality: British
CRN: 511632
Education and qualifications
| | |
| --- | --- |
| General education | West Park Grammar School, St Helens, Lancashire; Manchester University |
| Primary medical qualification(s) | MBChB, Manchester, 1956 |
| Initial Fellowship and type | FFARCS by Examination |
| Year of Fellowship | 1965 |
| Other qualification(s) | DObs(RCOG), 1958; DCHEng, 1960; DA(RCP&S),1961 |
Professional life and career
Postgraduate career
Peter's initial appointments were house surgeon Manchester Royal Infirmary, house physician, Royal Lancashire Infirmary (RLI) and SHO posts in obstetrics, paediatrics (at Bradford Children's Hospital) & anaesthetics. Intending a career in GP he was then an assistant in Lancaster before undertaking a further 18 months in anaesthetics at RLI before becoming a principal with anaesthetic sessions. Encouraged to specialise he passed the primary while in GP and joined the Manchester training scheme in 1964, serving as registrar and SR to become a consultant at Royal Manchester Children's Hospital in 1967, a post he held until retirement in 2000. He held honorary lectureships in both anaesthetics & paediatrics, and his research led to appointment as visiting fellow, later visiting professor, in Salford University's Department of Aeronautics and Mechanical Engineering (1971-95).
Professional interests and activities
As the first full time paediatric anaesthetist in Manchester Peter took the lead in developing services locally, notably the establishment of a paediatric ICU. He was a founder member of the APA (1973), later serving as council member (1979-84), secretary/treasurer (1984-7) & president (1991-3). He was an early advocate of the APA including non-full time paediatric anaesthetists, and was appointed an honorary member in 1997. In retirement his skills in administration led to co-option back to council to advise on reform of the association's structure. From 1992 he was also a member of the executive committee of the Federation of Associations of Paediatric Anaesthesia, served as its treasurer (1997-2005), made major contributions to its academic programmes, and was awarded its Diploma of Honour (2007). He was a skilled lecturer, receiving many invitations to speak at home & abroad. He also found time to serve the major organisations of the specialty: Faculty/College Board/Council 1988-96, chair part 1 examiners (1991-6), secretary JCHTA (1991-4), vice president (1993-5); AAGBI council (1982-5), hon secretary (1986-8), vice president (1989-91). In retirement he had time to pursue his interest in the history of the specialty, having been a founder member of HAS (council member 2002-4, president 2004-6, host for the 6th International Symposium in Cambridge 2005).
Other biographical information
Peter presided with aplomb & humour, and was always keen to find a solution to any problem – when HAS had a storage problem, he solved it byproviding space in his garage! He was survived by his son (another predeceased him) & daughter, and his partner, Barbara Shepherd.
Author and sources
Authors:
Dr Robert Palmer & Prof Tony Wildsmith. Dr Marcin Rawicz kindly provided the photograph.
Sources and Comments:
[1] McKenzie A, MacRae WR. Obituary, Peter Morris. Proc H A S 2017; 50: 154-6
[2] Meakin G. https://www.euroespa.com/in-memoriam-dr-peter-morris-1933-2016/ [3] Medical Directory