Dr John Robert Burns Young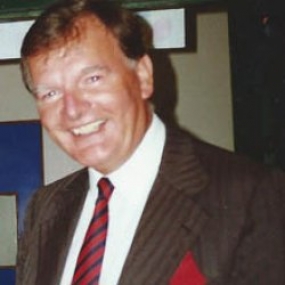 Dr John Robert Burns Young
02/07/1936 to 14/12/2014
Place of birth: Glasgow
Nationality: British
CRN: 523277
Also known as: Bob
Education and qualifications
| | |
| --- | --- |
| General education | Schooling in Glasgow. Bob won a scholarship to Glasgow University. |
| Primary medical qualification(s) | Glasgow University Medical School. MB ChB 09/07/1960. |
| Initial Fellowship and type | FFARCS by Examination |
| Year of Fellowship | 1967 |
| Other qualification(s) | DRCOG 01/11/1962. |
Professional life and career
Postgraduate career
After graduation Bob did his medical house job in Glasgow and his surgical House job at The Norfolk and Norwich Hospital. He then did a six month obstetric SHO job and a six month anaesthetics SHO job at The Norfolk and Norwich Hospital. In early 1963 to late 1964 he worked as a GP Anaesthetist in Dandenong outside Melbourne in Australia. In 1965 he returned to the UK and anaesthetic practice working from 1965 to 1967 at Lord Mayor Treolar Hospital in Alton, and 1967 to 1968 at John Radcliffe Hospital in Oxford. He was then Senior Registrar in Anaesthetics at The Middlesex Hospital, London from 1968 to 1971. He was appointed Consultant Anaesthetist to the Portsmouth Hospitals in 1971. He retired at 61 in 1997.
Professional interests and activities
Bob was in charge of obstetrical anaesthesia at St Mary's Hospital, Portsmouth for 10 years. In 1974 he served an anaesthetic attachment at Southend Hospital under Dr J Alfred Lee and Dr Colin Birt where he gained experience in obstetric epidurals. On his return he established the obstetric epidural service in Portsmouth. He also initiated the use of spinal anaesthesia for Caesarean Section in Portsmouth. He attended Alder Hay Hospital in Liverpool early in his consultant career to gain more experience in paediatric anaesthesia. He was often asked to do the difficult cases. In the 1987, volume 42, edition of Anaesthesia, he co-authored a paper "difficult tracheal intubation: a retrospective study", and the recommendations of this article are still in use clinically. He was chairman of the Portsmouth anaesthetic department from 1978 to 1981, and was medical director of Portsmouth Hospitals from 1992 until his retirement in 1997.
Other biographical information
Bob met Susan Thrower at The Norfolk and Norwich Hospital, where she was a radiographer, and they were married on 13th January 1962. Their son Ian was born in 1965, and their daughter Carolyn in 1970, and daughter Claire in 1973. Carolyn is a Consultant in anaesthetics and intensive care at Cheltenham Hospital, and her husband is a plastic surgeon. Bob and Sue have three grandsons. In retirement Bob's interests were golf and woodwork. He died on 14th December 2014, aged 78.
Author and Sources
Author: Robert Julian Palmer. Sources are history of Portsmouth anaesthetic department; personal communication from his wife Sue and daughter Carolyn.