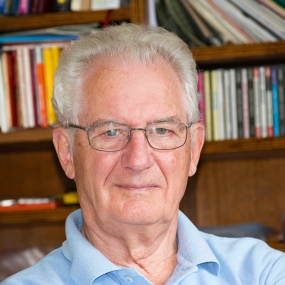 Dr John Alastair Lack FFARCS, MB BS
Known as: Alastair
01/09/1942 to 11/03/2022
Place of birth: Redruth, Cornwall, England
Nationality: British
CRN: 507387
Education and qualifications
General education

Much of his early years were spent in Tintagel, Cornwall.
Westminster School (London) 1956-1960, University College and University College Hospital, London 1960-65.

Primary medical qualification(s)

MB BS, University of London, 1965

Initial Fellowship and type

FFARCS by Examination

Year of Fellowship

1968

Other qualification(s)

Diploma of Imperial College (D.I.C.) 1971 for thesis on telecommunication of physiological signals
Professional life and career
Postgraduate career
House Officer, Barnet 1965
House Officer, Whittington 1966
Senior House Officer in Anaesthesia, Westminster Hospital (London) 1966
Registrar in Anaesthesia, Westminster Hospital 1967
Senior Registrar, Westminster Hospital 1968.
Lack was then seconded to Imperial College, London to further his training in the use of computing and engineering in medicine: full time from 1969 to 1970, then as an external student for 1970-71 during which time he also worked as an anaesthetic registrar at the Westminster Hospital.
Next he was appointed Assistant Professor of Anesthesiology at Stanford Medical Center, California for 1971-73. After two years he opted to take up a service role in a more rural environment and returned to England to be Senior Registar in Anaesthesia at Bromley & Farnborough Hospitals. The following year (1974), he was appointed Consultant Anaesthetist at Odstock Hospital, near Salisbury, Wiltshire where he remained until his retirement in 2003.
Professional interests and activities
Lack continued to publish numerous papers in peer reviewed journnals, but it was as a remarkable innovator that he stood out. In the mid- to late 1970s he voluntarily assisted ambulance crews in resuscitation and began the training of the early 'paramedics', before formal training of such personnel was set up by the Department of Health. He introduced some of the first scavenging of waste anaesthetic gases to reduce atmospheric pollution of the operating room. Looking to easily collect the gases emitted at the expiratory valve on the Magill breathing system, he modified it by taking the valve from the patient end back to the machine: the "Lack circuit".
In 1987 Lack was one of the founders of the Society for Computing and Technology in Anaesthesia (SCATA); he was its first Chairman and then President. He developed several widely used computer programs for medical applications, including critical incident recording systems, operating theatre management systems, and trainee logbooks.
In 1997 he was elected to the Council of the RCoA and, as Chair of the Professional Standards Committee, he drove forward publication in January 2000 of "Raising the Standard", a compendium of audit recipes for continuous quality improvement in anaesthesia. It included perioperative care, obstetrics, paediatrics, acute and chronic pain, intensive care, as well as organisational and training matters. He also drove the completion by the end of 2002 of a second RCoA book "Raising the Standard: Information for Patients".
At local and regional levels, Lack also served in many important administrative roles. Internationally, he was President of the World Federation of Societies for Computing & Technology in Anaesthesia 1997-2000, Chairman of the European Society for Computing & Technology in Anaesthesia (ESTAIC) 1992-96, and UK Representative for the Society for Technology in Anesthesia (USA) committee 1991-99.
He received many awards: in 2001 a 'gold' National Clinical Excellence Award, in 2004 a BMA Medical Writing Award (Patient Information Leaflets – Crystal Mark), and in 2005 the SCATA Award 'for extraordinary contribution to innovation in anaesthesia'.

Other biographical information
He married Maggie Reynolds in 1966 and they had three children, all of whom survived him. In retirement, he became a governor of Salisbury NHS Foundation Trust, a guide at Salisbury Cathedral where he worked on transcribing the medieval manuscripts, and a keen bell ringer at his local church. He also ran the village website and provided useful information during the Covid-19 pandemic.
Author and sources
Author: Alistair McKenzie
Sources and comments:
[1] Maltby JR (ed). Notable Names in Anaesthesia. London: RSM Press Ltd., 2002; p.112-113.
[2] RCoA 'Lives Form' completed by Dr Lack with assistance from Dr Robert Palmer in 2017.
[3] Obituary in The Times: 6 April 2022.