Dr Geoffrey Tallent Spencer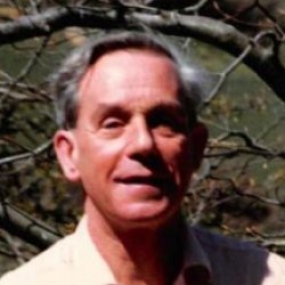 Dr Geoffrey Tallent Spencer OBE MBBS FFARCS
05/06/1929 to 12/09/2018
Place of birth: Hatch End, London
Nationality: British
CRN: 546999
Education and qualifications
| | |
| --- | --- |
| General education | Bedales School where he was head boy; St Thomas's Hospital Medical School |
| Primary medical qualification(s) | MBBS, London, 1954 |
| Initial Fellowship and type | FFARCS by Examination |
| Year of Fellowship | 1960 |
| Other qualification(s) | |
Professional life and career
Postgraduate career
After house appointments at Peace Memorial Hospital, Watford (orthopaedics & casualty) and Reading Comb Hospital (medicine) he started to train in anaesthetics at St Thomas's. Registrar appointments were in Southampton (1957-8) and back at St Thomas's (1959-60), his base for the rest of his career and where he became senior registrar in 1961, and consultant anaesthetist in 1966. He retired in 1994, having been continuously on call since 1968.
Professional interests and activities
Geoffrey's involvement in the development of intensive care at St Thomas's began while he was still a senior registrar and involved in the design of the unit. In 1968 he established the Phipps Respiratory Unit at The South Western Hospital, initially to support polio patients, and it later moved to St Thomas's as the Lane Fox Unit. His work on enabling disabled patients to live as normally as possible was ground-breaking and resulted in the award of the OBE in 1981.
Other biographical information
His father was Sir Kelvin Spencer, sometime Chief Scientist at the Ministry of Power. Geoffrey was asked to defer medical school to allow those whose studies had been delayed by WW2 to qualify so he undertook National Service before university. As an 'other rank' in the RAMC he, learned a great deal about life, in hospitals and in general. As a student he spent much of his time playing the flute and running an orchestra, but thereafter his work and charitable activities on behalf of polio patients filled much of his time although he enjoyed sailing and woodwork in his home workshop.
He was married twice: first to Mary Brewer; second to Prof Felicity Reynolds, a colleague at St Thomas's, with whom he had two children, Hilary & Ian, and four grandchildren.
Author and Sources
Author: Profs Felicity Reynolds & Tony Wildsmith
Sources and any other comments: [1] Obituary. The Times, 22/11/2018 [2] Funeral Eulogies (on file) from Prof Reynolds and others.