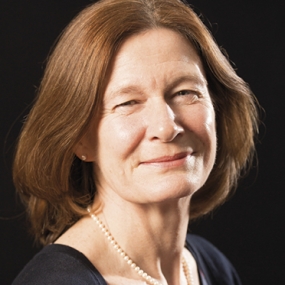 Dr Fiona Donald
President
Qualifications
MB ChB, FRCA, EDAIC
Term of office as President
First term: September 2021-22
Second term: September 2022-23
Third term: September 2023-24
Term of office as Vice-President
First term: September 2019-20
Second term: September 2021-22
Term of office on Council
March 2016-2025
Hospital
Southmead Hospital, Bristol
Biography
Dr Fiona Donald qualified from Bristol University in 1985 and trained in anaesthetics in Bristol, the southwest, Oxford and Geneva from 1987-97. She was appointed as a Consultant at Southmead Hospital in Bristol in 1997 and has remained there ever since. Fiona's current areas of clinical interest are obstetric anaesthesia and perioperative medicine.
Fiona has been a Fellow of the College since 1991 and was elected to College Council in 2016. She was chair of the Finance and Resources Board of the College before becoming Vice President in 2019 and then President in 2021. She was previously a College Tutor, FRCA Examiner and Chair of the Final FRCA.
Fiona is a member of Council of the Academy of Medical Royal Colleges and was elected as one of the vice chairs in Nov 2022. Her remit in that role centres around medical workforce issues.
Register of Interests
Academy of Medical Royal Colleges Vice-Chair
Member of the BMA