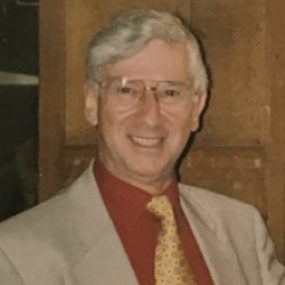 Dr Edward Nigel Armitage MBBS FFARCS DObs
11/06/1935 to 24/02/2009
Place of birth: Hudderslfield, UK
Nationality: British
CRN: 492234
Also known as: Ed or Ted
Education and qualifications
| | |
| --- | --- |
| General education | Oundle School, winning Music Prize (a silver mounted baton); Norwood Technical College; University College Hospital (UCH) Medical School |
| Primary medical qualification(s) | MBBS, London, 1960 |
| Initial Fellowship and type | FFARCS by Examination |
| Year of Fellowship | 1967 |
| Other qualification(s) | DObs, RCOG, 1962 |
Professional life and career
Postgraduate career
Pre-registration posts (house surgeon Barnet Hospital, house physician UCH St Pancras) were followed by a year as house surgeon to the UCH Obstetric Unit, a short period in GP and a year on the P&O Line. Ed's anaesthetic career started as junior house anaesthetist at UCH (1963-4), after which he was non-resident SHO there (1964-5) and then registrar at St Giles (Camberwell) (1965-6), King's College (1966-7) & Great Ormond Street (1967-8) Hospitals. He was appointed SR to King's College Hospital in 1968, rotating to Brighton (1968-9) and spending 1970-1 as Instructor at the University of Washington Medical School in Seattle, USA. He returned to Brighton and was appointed a consultant there in 1973, retiring in 1999.
Professional interests and activities
Interest in anaesthesia, particularly regional block, was the result of undergraduate contact with Dr C J Massey Dawkins at UCH, and rotation to Great Ormond Street Hospital started his interest in paediatric anaesthesia. Working with John Bonica in Seattle (where just about every patient received a block) made him determined to apply regional techniques to children at a time when blocks were not used in this age group in the UK. For children he devised a formula for caudal block, designed an epidural needle and evolved his philosophy (also applied to adults) that analgesic techniques should be used to prevent postoperative pain, not simply treat it. Ed published widely on these and related themes, not least as co-editor (with this author) of 'Principles & Practice of Regional Anaesthesia'. He also worked to persuade the Association of Paediatric Anaesthetists to open its meetings to both regional anaesthesia and clinicians from district general hospitals (which Brighton then was). His 2008 election as an honorary member gave him great pleasure.
Shortly after becoming a consultant he started a day-case surgery unit for children that was ground breaking enough for the BBC to feature him in a TV documentary. However, any thoughts of a media career went no further than the re-recording of a scene of him examining a child's chest, the director suggesting that he put his stethoscope in his ears this time! He also collected three cases of cleft larynx, reclassifying the condition and simplifying its diagnosis.
Other biographical information
He studied classics at school (so had to catch up with science to study medicine), and this perhaps explains his literary interests. He was a talented musician, notably on piano & organ, and was probably the only anaesthetist to have played the latter instrument before royalty. Other life-long interests included travel, motoring (owning a bright yellow, 1935 Railton in retirement) and history, especially of our specialty. A typical Yorkshireman in many ways, and a good friend, teacher and mentor, to say nothing of being a delight to work with as a co-editor.
He married Elizabeth Barnes, and they had two daughters (Hannah & Helen), but later divorced. He spent his later years in the happy company of Sally Milne, a former nursing colleague who kindly provided the photograph.
Author and Sources
Author: Prof Tony Wildsmith
Sources and any other comments: [1] Boulton Form [2] Obituary. BMJ 2009; 338:b2508 [3] Personal knowledge