Dr Edward Fletcher Battersby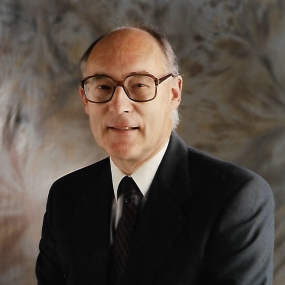 Dr Edward Fletcher Battersby MBChB FFARCS DA
22/07/1932 to 20/02/2010
Place of birth: Christchurch, New Zealand
Nationality: New Zealander, British after 1964
Known as: Ted
CRN: 493118
Education and qualifications
| | |
| --- | --- |
| General education | Christchurch Boys High School, NZ; University of Otago, Dunedin, NZ |
| Primary medical qualification(s) | MBChB, NZ (Otago), 1955 |
| Initial Fellowship and type | FFARCS by Examination |
| Year of Fellowship | 1961 |
| Other qualification(s) | DA(RCP&S), 1960 |
Professional life and career
Postgraduate career
Following HP & HS posts (1956-7) in Christchurch Hospital, NZ Ted Battersby was anaesthetic registrar at Wellington General Hospital (1958-9). He worked his passage to the UK as a ship's doctor in 1960, and took up an SHO post at St Bartholomews Hospital in London. Later (1961-2) he was registrar at The Hospital for Sick Children, Great Ormond Street (GOS) and returned to New Zealand as junior specialist at Wellington Public Hospital. Two years later he came back to the UK and was SR rotating between University College Hospital & GOS before appointment as a consultant to Queen Elizabeth Hospital for Children, Hackney Road, London in 1966. He was appointed to GOS in 1968 when the two hospitals were amalgamated, continuing until his retirement in 1994.
Professional interests and activities
Ted was primarily a first class paediatric anaesthetist who was meticulous in his attention to detail. His knowledge of the many unusual congenital anomalies found in children was huge, and his clinical experience of them second to none. He had particular interests in cardiac anaesthesia and in children with difficult airways. He led the development of a neonatal ward at Queen Elizabeth Hospital and the commissioning of the new cardiac wing at GOS, and was assistant medical director for several years. Though initial impressions could be somewhat intimidating, trainees soon established excellent relationships with him, and many regarded him as the best teacher they had known. He was a reluctant author and speaker, but published a few papers, contributed chapters to standard textbooks on paediatric anaesthesia, and lectured at several conferences. He was a founder (later elected) member of the APA, active within the RSM section, and in 1985 lectured to the New Zealand Society of Anaesthetists.
Other biographical information
He was a friendly & reliable colleague who would always share his expertise with others and come to the aid of anyone in difficulty. Married to Margaret (Maggie, also a doctor), they had two sons (John & Richard), two daughters (Jane & Sarah) and ten grandchildren. He was a keen gardener, doing a Royal Horticultural Society course in his retirement. He also took up painting, and did a lot of cooking and home decorating.
Author and sources
Authors:
Dr William Glover & Professor David Hatch, with thanks to his wife for information.
Sources and comments:
[1] Obituary. BMJ 2010; 340:c3342 [2] https://www.ccdhb.org.nz/about-us/history/ [3] Medical Directory [4] Photograph courtesy the Medical Illustration Department, Great Ormond Street Hospital