We need more anaesthetists to tackle the backlog in elective surgery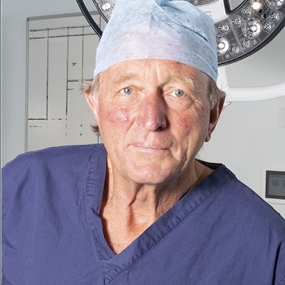 Professor Neil Mortensen
President of the Royal College of Surgeons of England
The NHS has faced a year like no other in its history. The pandemic has turned everything on its head. For those of us used to working in an operating theatre, it has been a dramatically different year. Never before have we spent such little time operating. In April last year, we saw NHS England advise that all non-urgent elective operations be suspended for a time, to clear bed space, free up ventilators, and allow staff to focus on caring for seriously ill COVID-19 patients. None of us could have imagined the scale of it at the start. Hundreds of thousands came through our hospital doors.
As you'd expect of the NHS's dedicated workforce, everyone stepped up to the challenge. Many of our colleagues – anaesthetists, nurses, trainees and some surgeons – were redeployed to COVID-19 wards. Although emergency and urgent cancer surgery continued, elective operations such as hip and knee replacements, post-mastectomy breast reconstructions, removal of the gall bladder, and the insertion of cochlear implants for people who are losing their hearing, ground to a halt.
As a consequence, waiting lists have ballooned over the last year. The latest NHS waiting times data shows that by April this year, there were a record 5.12 million people waiting for treatment. This is the highest the waiting list has ever been since waiting time standards were introduced in 2007. Also concerning are the 385,490 people who have been forced to wait more than a year for their treatment. For the first time, the NHS is now publishing stats showing two -year waits. It will certainly be a long-haul – five years perhaps with the right investment in staff and resources – to get back to the 18-week target.
Despite the heroic efforts of frontline staff, and various catch-up exercises over the summer last year, we've barely been able to make a dent in the backlog of patients waiting for their operations. Just as things were getting back up and running again, we were we hit with a second wave of COVID-19, with the so-called "deadliest day of the pandemic" coming on the 19 of January.
The task before us now is colossal. This is why the Royal College of Surgeons of England (RCSEng) has called on the government to agree a 'New Deal for Surgery'. We want government to commit an additional £1 billion for surgery every year for the next five years to reduce backlog.
We also want to see the establishment of at least one 'surgical hub" - which will separate planned surgery from emergency care - in every Integrated Care System (ICS). This will mean that planned surgery can continue safely if we are hit by COVID-19 again, or the usual winter pressures. There is public support for the idea, with seven in 10 (73 per cent) UK adults saying that if they needed an operation, they would be willing to travel to a surgical hub if it was not their nearest local hospital.
We realise that surgical hubs are only part of the solution and will come in various shapes and sizes. Our members have told us that the main shortage of doctors that is affecting surgery, is a shortage of anaesthetists.
Indeed, the Royal College of Anaesthetists' (RCoA) Medical Workforce Census Report 2020 warned that one million surgical procedures will need to be delayed every year unless anaesthetic workforce numbers are increased to meet patient demand. The vast majority of surgery requires a patient to undergo a general or specialist local anaesthetic, so we need highly trained anaesthetists to administer them.
Anaesthetists also play a critical role in assessing a patient before, during and after an operation to ensure they are safe and their pain relief is adequate. Yet, the 2020 College Census shows that 90 per cent of NHS anaesthetic departments have at least one funded consultant vacancy and the anaesthetic workforce is ageing.
Our report outlines a longer-term aim of increasing the number of doctors and hospital beds to reach the OECD average which we believe government should adopt,. This will require investment over many years. England has 2.5 hospital beds per 1,000 population, against the OECD average of 4.7. As for hospital doctors (including anaesthetists and surgeons) we would have to increase from 2.8 to 3.5 doctors per 1,000 people.
To aid in better workforce planning, alongside the Academy of Medical Royal Colleges, both the RCSEng and the RCoA have called for a regular published independent assessment of health and care workforce projections and requirements from a designated responsible body, as well as a requirement from Government to respond to that assessment.
None of this can be solved overnight but as we've seen over the last year, the NHS, and its people, have a remarkable capacity to adapt to serve those patients most in need. Sustained investment every year for the next five years at least is needed to help bring waiting lists down.
We need a 'New Deal for Surgery' to fund extra capacity in our hospitals and train the nurses, anaesthetists and surgeons of the future. Many colleagues are exhausted from the experience of last year. Now, the emotional impact of being unable to get their patients treated in a timely fashion weighs heavy. In these circumstances, collaboration across the professions, and understanding and support for each and every member of the surgical team has never been more important.
Professor Neil Mortensen, President of the Royal College of Surgeons of England.