Discussing lessons learned from COVID-19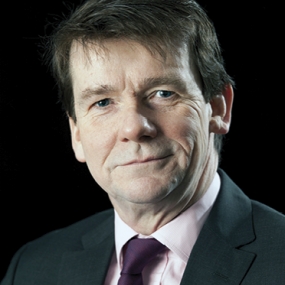 Professor William Harrop-Griffiths
The College recently launched a report entitled '10 lessons learnt from COVID-19'. This report sets out 10 lessons that the UK healthcare system can learn from the pandemic. It is a reflection on how anaesthetists have responded to this major health crisis over the past 18 months, highlighting what went well, identifying what innovations we can retain and asking how we can make the NHS more resilient during further surges and future healthcare crises. We were also keen to understand what learning other organisations have developed and how they were planning to embed beneficial changes. We arranged a discussion with Dawn Chamberlain, Clinical Improvement Director and Beneficial Changes Network Lead at NHS England & Improvement (NHSEI) and Dr Cian Wade, Clinical Fellow at Academy of Medical Royal Colleges and NHSEI to compare notes on learning from the pandemic. In this blog we present a few snippets of our fascinating conversation.
Some of the lessons discussed were around digital innovation. The pandemic has meant that we have spent more time than ever communicating and working remotely over Zoom and Teams and other online communication platforms. Dawn pointed out that digital innovation has enabled the creation of virtual multidisciplinary teams, more extensive consultation across healthcare sectors and integrated single points of access that have the potential to reduce waiting times, minimise journeys to hospitals and support the delivery of the right care at the right time. There has also been progress towards digital aspirations such as remote monitoring to enable better self-management and improved outcomes. However, Dawn cautioned that we risk increasing the potential for health inequality if the use of digital innovation marginalises patient groups that may not have effective access to these technologies.
Cian developed the theme of health inequalities by addressing what healthcare professionals can do to address them. The COVID-19 pandemic has highlighted the links between deprivation and poor clinical outcomes, and this knowledge should be used to empower anaesthetists and surgeons to ensure that outcomes for patients from disadvantaged backgrounds can be optimised to improve outcomes and eliminate inequalities.
The pandemic placed immense pressure on NHS staff and has created a large backlog of elective surgery, so we also talked about how we can support staff wellbeing as well as deal with the backlog. Dawn made a key point on behalf of NHS leadership: they fully understand that people are at the heart of the NHS. By looking after our people, we will have a healthier and more motivated workforce with higher staff morale – these will lead to better patient outcomes and care that is both more efficient and more effective.
Cian stressed the importance of empowering local systems, so I asked Dawn if NHS leadership supports the view that Trusts and other NHS organisations can be more involved in taking decisions about how they care for their communities. She was clear that the NHS is committed to this change, noting that there has been too much reporting of measurables, targets and KPIs. It was truly refreshing to hear a senior NHS leader commit to "bureaucracy busting".
The pandemic has exposed workforce shortages across the entire NHS, so I asked about investment into staff and workforce. Cian was keen for there to be a greater degree of generalist skill to enable us to contend with the changing trajectory of our patient population, as well as a more flexible workforce that can be deployed across care settings when challenges are presented in the future. Dawn added that we need to understand sustainable models of care for the future and build the workforce capacity that we require.
We then talked about better preparation for future pandemics. Cian felt that a more holistic and integrated approach will protect our most vulnerable patients in any future pandemics. International health networks should also facilitate earlier disease detection, better information sharing and collaboration. Dawn placed a focus on demand and capacity modelling, and on how population health-based data is affected by many factors, and that therefore different local systems will have different needs. There is learning to be gained here in terms of getting the right resources into the right places and developing surge capacity.
Lastly, I posed a hypothetical question to both guests. I wanted them to imagine they were given a magic wand made from the wood of the Magic Money Tree, and I asked them to choose what they would most like to do to the NHS with a wave of this magic wand. Interested to hear what they chose? Listen to the full podcast to find out.