Addressing the retention challenge in anaesthesia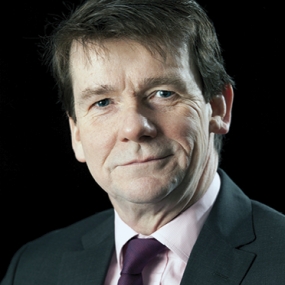 Professor William Harrop-Griffiths
Anaesthesia – fit for the future is our UK-wide project to set out a vision for the future of 'team anaesthesia'. We aim to show the government and NHS leaders how many anaesthetists (and associated professions) the health service needs to function effectively, how those numbers can be achieved, and how they can be supported to provide the best possible care.
It is clear that workforce gaps are a major problem – with our prior work showing a current shortfall of around 1,400 anaesthetists across the UK. Through the project we will make a forceful case for the significant expansion of trainee places. However, this is only part of the solution. It is also vital that experienced staff are retained, and unless the government and NHS can address the reasons why staff are leaving, adding more trainees is just like trying to fill a leaky bucket.
We recently released a report entitled Respect, Valued, Retained – working together to improve retention in anaesthesia, and to mark the launch I was delighted to host a roundtable with some knowledgeable and distinguished colleagues. These included Danny Mortimer, Chief Executive at NHS Employers, Dr Vishal Sharma, Chair of the Consultant Committee at British Medical Association, Chris Dzikiti, National Retention Programme Lead at NHS England and NHS Improvement, and Angela Walsh, Head Agenda for Change and NHS Reward at NHS England, as well as our very own President Dr Fiona Donald.
We heard from Fiona about the findings in the report, which sets out recommendations for employees, employers and systems leaders to address the retention challenge in anaesthesia. The report shows that work-life balance and flexibility (or a lack of flexibility) emerge as the two key factors affecting career decisions in anaesthesia. Senior consultants and SAS anaesthetists often leave out of frustration due to unsustainable workloads and lack of the adjustments required to keep them in work.
We heard an update from the NHS Retention Programme, launched in April 2020, which builds on the work of colleagues in nursing and reviews the impact of the pandemic. The programme focused on nursing initially, and has since been expanded to cover all staff groups. There are important goals set out in the People Plan and People Promise that, if delivered, can help drive culture shift and changes to improve both staff and patient experience.
Chris highlighted a number of different initiatives for supporting NHS people, including a staff support line, staff bereavement support and staff mental health hubs. There are also coaching and mentoring available for leaders. Support is also available through digital wellbeing apps.
However, wellbeing initiatives are only one part of the solution and - inevitably - discussions around retention always bring up flexibility, as we saw during the roundtable. For example, as we get older, there may be a need to drop on call, but making such requests can be fraught with difficulties and the needs of other team members must be considered. Danny stressed that the culture needs to be supportive and empathetic, and we should reset expectations and attitudes around flexibility, as whole teams will benefit in the long run.
Predictably, the issue of capacity came through strongly during the discussions. The workforce needs to grow, and this will require investment and conversations about prioritisation as some areas have had higher growth than others. Vishal added that there are gaps across all specialties and on call work is different from when the original contract was introduced, and this is something that the BMA is addressing.
Critically, conversations about changes to work patterns should be had earlier in a person's career, not as they approach retirement, and it was acknowledged that more work needs to be done to dismantle barriers to flexible working faced by women and minority groups.
Pension rules were another major theme that stood out at the roundtable, and we heard from members that it was possibly the biggest factor negatively affecting retention in their departments. We heard from Angela about how there needs to be better engagement with staff around pensions and information about options, but ultimately what is required is a comprehensive reform of the pension rules, and the removal of the perverse incentives that encourage people to leave rather than stay in work.
The RCoA will continue to work with the BMA and others to push the government on these issues. In the meantime, we also wanted to offer something practical to support NHS managers address workforce challenges. As a first small step, I am pleased to say that work has started on the development of a toolkit/age profile calculator to help plan for staff retirement and to identify present and future workforce needs.
I encourage you to watch the full roundtable here.