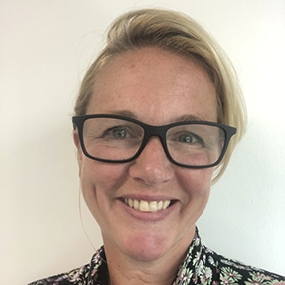 Judith Tidnam
Director of People and Operations
Judith Tidnam (Jud) was appointed as Associate Director of People and Culture at the Royal College of Anaesthetists in May 2020. She took up the role of Director of People and Operations in July 2021.
Prior to joining the College, Jud spent 20 years working as a Senior HR Professional in the third sector. She joined the College from the research and care charity, Breast Cancer Now where she led on the people workstreams of an organisational merger. She was appointed to support leaders and colleagues through a period of integration while developing the new charity's culture and championing better ways of working. She also previously worked for six years as Director of HR at Shooting Star Children's Hospices, a charitable organisation providing specialist palliative care.
Jud is a chartered member of the Chartered Institute of Personnel and Development. She has worked in various sectors, with her early career in Intercontinental Hotels and leisure clubs, but more recently her experience spans across the not-for-profit, healthcare and charitable sectors. She has also run her own consultancy providing people management services and support in organisational development both on a strategic level and practical hands-on support.
As Director of People and Operations, Jud is responsible for the delivery of the College's people plan, ensuring our people have the right environment and culture to continue delivering today, but also developing ways of working fit for the future.