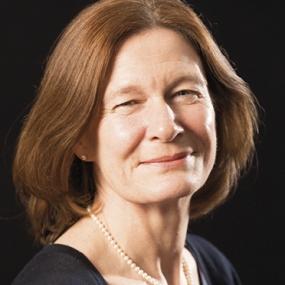 Dr Fiona Donald
Vice President
Qualifications
MB ChB, FRCA, EDAIC
Term of office on Council
March 2016 - 2022
Term of office as Vice-President
September 2019-20
Hospital
Southmead Hospital, Bristol
Biography
Dr Fiona Donald qualified from Bristol University in 1985 and trained in anaesthetics in Bristol, the southwest, Oxford and Geneva from 1987-97. She was appointed as a Consultant at Southmead Hospital in Bristol in 1997. Fiona's main area of clinical and research interest is obstetric anaesthesia concentrating on improvements in safety through team training. She has long been involved in teaching and training anaesthetists and have held many roles in this area including Chair of the Final FRCA. Fiona was College Tutor, Education Director and Chair of the Board for the Bristol School of Anaesthesia between 2000 and 2010 and became an FRCA examiner in 2009. She his also a member of the Finance and Resources Board and the Education, Training and Events Board in the College.
Register of Interests
board member, and member of teaching faculty for the Prompt Maternity Foundation
member of the BMA
Association of Anaesthetists
Obstetric Anaesthetists' Association
Society for Education in Anaesthesia
Society of Anaesthetists of the Southwestern Region.