Welsh Board
The Welsh Board is focused on supporting and implementing the College's strategy in Wales. Its main objective is to promote high standards of training and practice in anaesthesia in Wales, while maintaining a cohesive and consistent approach to all aspects of College core business across the UK. With the increasingly divergent healthcare system in Wales the board acknowledge and ensure active engagement with Welsh Government.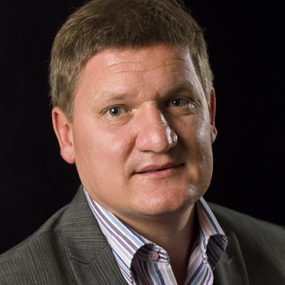 Dr Abrie Theron
Chair
"As Chair of the RCoA Welsh Board I attend College Council meetings and facilitates liaison between the speciality in Wales and the College."
The Board consists of an elected member of Council, six elected Consultant members an elected Staff and Associate Specialist (SAS), a trainee and the College RAA for Wales. It also comprises a representative from the following:
the Welsh Intensive Care Regional Advisers
the Welsh Pain Medicine Regional Advisers
the Association of Anaesthesia
the College's Lay Committee
a Clinical Director or equivalent representative
the College senior management, usually the Chief Executive or a director.
The current Board members are:
Dr Abrie Theron, Chair
Dr Sarah Harries, Head of School
Dr Simon Ford, Regional Adviser Anaesthesia
Prof Tamas Szakmany, Academic Representative
Dr Christine Range, Swansea Bay Health Board Representative
Dr Tessa Bailey, Cardiff & Vale Health Board Representative
Dr Alun Thomas, Hywel Dda Health Board Representative
Dr Kath Eggers, Princess of Wales Hospital Representative
Dr Declan Maloney, Betsi Cadwaladr Health Board Representative
Dr Kevin Draper, SAS Representative
Dr Ifan Patchell, Trainee Representative
Lisa Roberts, Committee Secretariat
Minutes from the past two Welsh Board meetings can be found below:
You can find the most recent Welsh Newsletter here