Prof Alastair Andrew Spence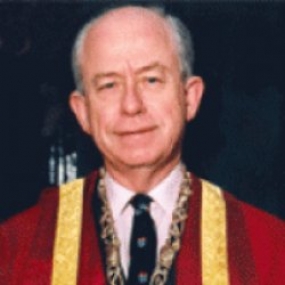 Prof Alastair Andrew Spence
18/09/1936 to 30/11/2015
Place of birth: Prestwick, Scotland
Nationality: British
CRN: 518213
Professor, 1980
Education and qualifications
| | |
| --- | --- |
| General education | Ayr Academy, winning various prizes; University of Glasgow, Ure Prize in Public Health and the Prize in Surgery |
| Primary medical qualification(s) | MBChB, Glasgow University, 1960 |
| Initial Fellowship and type | FFARCS by Examination |
| Year of Fellowship | 1964 |
| Other qualification(s) | MD, University of Glasgow, 1974; MRCP, RCPSGlasgow, 1979 |
Professional life and career
Postgraduate career
Pre-registration House Officer posts at Ballochmyle Hospital, Ayrshire and Glasgow Royal Infirmary, 1960-1; Trainee (SHO/Registrar) in Anaesthetics, Western Infirmary, Glasgow (1961-4; MRC Research Fellow, Department of Surgery Hyperbaric programme, University of Glasgow (1964-5); Steinberg Research Fellow (and Senior Regssitrar), Department of Anaesthesia, University of Leeds (1965-9); Head (Senior Lecturer 1969, Reader 1976, Professor 1980) University Department of Anaesthesia, Western Infirmary, Glasgow (1969-84); Professor of Anaesthesia, University of Edinburgh and Honorary Consultant Anaesthetist, Royal Infirmary of Edinburgh (1984-96).
Professional interests and activities
Alastair's research activities, interests and publications were wide, but he had two major interests: one was the possible adverse effects of general anaesthetic drugs, particularly the consequences for theatre personnel of inhaling low concentrations, this requiring research ranging from detailed studies of drug metabolism to epidemiological surveys lasting many years. The other area was postoperative respiratory dysfunction, this perhaps stemming from his time with John Nunn in Leeds who studied the adverse effects of anaesthesia, but Alastair expanded this to recognise the importance surgical wound pain and the need for its better management. He chaired two groups which produced reports which had major impact on this aspect of patient care.
From a very early stage in his career he was recruited or elected to serve the organisation of our specialty, everything from local area societies up: The Glasgow and West of Scotland Society (President 1984-5), The Scottish Society (President 1996-7), Anaesthetic Research Society (Chairman 1987-91), and the Association of Anaesthetists (first Chairman of the trainees group 1967-9; Elected Member of Council 1977-80). However, his major contributions were to the British Journal of Anaesthesia (Editor 1973-83; Chairman of Board 1983-92), leading a major increase in both its academic and financial standing during that time, and to this College and the previous Faculty. For the Faculty/College he occupied almost every possible role: Fellowship Examiner (1977-87), Scottish Standing Committee (1979-1994), Regional Education Advisor (1981-4), Elected member of Board/Council (1981-94, Vice-Dean (1989-91) and President (1991-4), holding the latter post at the time of achievement of fully independent 'Royal' status. Through these roles he was involved in many other medical and governmental organisations looking at subjects as wide as standards of clinical care, postgraduate training and medical establishment.
For this work he received many honours, culminating in the CBE awarded at the end of his term as President. He was Hunterian Professor at the Royal College of Surgeons, Clover Lecturer at this College, gave many other eponymous lectures at home and abroad, and was visiting lecturer or professor in countries around the World. He also received Fellowships from many Colleges: FRCS(Ed & Eng), FRCP(Glas & Ed), FDSRCSEng(Hon), FFAEM(Hon) and FCPSPakistan(Hon).
Other biographical information
In 1963 Alastair married Maureen Aitchison who was a major support to Alastair, especially during his Presidency of this College; two sons (Andrew & Stuart); Elder, St Columba Parish Church, Kilmacolm; enthusiastic, if only occasional, golfer.
Author and Sources
Author: Prof Tony Wildsmith
Sources and any other comments: Information from 'Boulton' form and Stuart Spence (son). See also: Harrison MJ. British Academic Anaesthetists (12 Alastair Spence CBE MD FRCA). Wellington NZ, Harrison: 2011, 219-230 (ISBN 9780473200497). This can be accesed on-line at www.docdr.co.uk/BAA.html