Obituary - Dr Ian Charles Woolrych English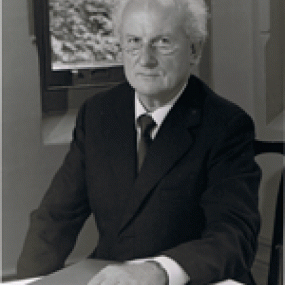 Dr Ian Charles Woolrych English
Ian English was a Cardiothoracic Anaesthetist who introduced a number of groundbreaking techniques in the 1970s that are now standard practice during major surgery and intensive care, as well as developing apparatus used in theatre worldwide. Beginning his pioneer work of 'modern' anaesthetics under the tutelage of Sir Ivan Magill at the Royal Brompton Hospital in London, English improved the care of many thousands of adults and children.
One of Ian English's greatest medical accomplishment was his development of internal jugular vein cannulation in both adults and children (cannulation being the insertion of a cannula or tube into a large vein in the neck and used to administer medication or fluids during open heart surgery). Previously lines were inserted in the arm, external jugular vein or femoral vein often leading to septicaemia or the presence of air or gas causing the lung to collapse. His landmark paper published in 'Anaesthesia' in 1969 described the technique and was the first description of central venous cannulation in the world literature.
As a paediatric anaesthetist Ian was the first to describe endobronchial intubation in infancy and his interest in engineering led to his development (with Roger Manley) of the Brompton Manley ventilator in 1970 – even being given a slot on the BBC's Tomorrow's World to discuss the portable artificial ventilation apparatus used in intensive care. Two key factors made the Brompton Manley ventilator so successful. Firstly, the machine was powered only by compressed, ducted gas (air and oxygen) with the patient's expired air ducted outside the theatre which previously had not happened, the incidence of cross infection particularly in the lungs dropped spectacularly. Secondly, the simple mechanical design made the apparatus extremely popular in developing countries where fancy electronic equipment failed.
Ian Charles Woolrych English was born in 1920 in Chigwell, Essex, the son of an undertaker. He was educated at Bancrofts school where he was miserable and finally left to finish his school education with a tutor at home. Gifted academically he easily gained a place at Kings college, London, to study medicine, followed by Westminster hospital. Joining the Royal Navy during the War he served as a doctor on a Tank Landing ship during the Normandy Landings where he brought casualities home, with Lord Lovatt as one of his patients, leaving his piper marching down the beach! Later, on the hospital ship, Amarapoora, he collected prisoners of war from Changi jail, unexpectedly discovering his cousin amongst the men. On arriving home from his wartime service in 1946, he met his then 1 year old son Euan, for the first time. He had met his wife Jean, a nurse, at a Westminster hospital party during the war. They married within three weeks of meeting.
In 1947 he was appointed the first consultant Anaesthetist at Papworth Hospital. Ian's reputation grew in his chosen field and he became much in demand, not just in this country. He was invited for two six month spells to Ceylon with his team, working on the Columbo Plan to help control the spread of TB. With his team, he helped establish chest surgery in Libya, Kuwait and Syria. English was the first anaesthetist to be invited to join the Medical Committee at the Royal Brompton Hospital, which previously had been restricted to only physicians and surgeons.
Remembered by colleagues, as completely unflappable in theatre with a calm demeanour that soothed any histrionics – usually surgeons. He played chess with his colleagues during long operations, with staff jokingly renaming the Brompton as the 'Chess and Lung Hospital'.
When he retired in the early 1980's his dedication and aptitude for learning showed when, with the encouragement from his son he gained his pilot's license. A devoted family man, who he often exasperated with his excessively punctual time keeping and his insistence on an operating theatre level of cleanliness in the home. He is survived by his wife and three daughters, his son pre deceased him.