Obituary - Dr Frederic Salkeld Plumpton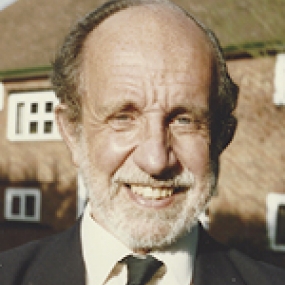 Dr Frederic Salkeld Plumpton
Former Consultant Anaesthetist, Conquest Hospital, Hastings, died 13th December, 2016 after a long period of deteriorating mental and physical health.
Dr 'Eric' Plumpton was appointed Consultant in Hastings in 1971 following a number of years travelling the world and working in Australia.
Born in Sunderland, he was educated at Sedbergh School, where his passion for outdoor activities was born. He won an Exhibition to Christchurch, Oxford and completed his training at The London Hospital, where he met his future wife, Janet. At Oxford he was involved in expeditions to the Himalayas, the Rockies and the Arctic and later drove from Australia through Asia to the UK. His training in Anaesthesia was at St Bartholomew's Hospital, where he did research on the steroid requirements for patients on steroids who needed surgery, a paper that brought clarity to a previously confused situation.
At Hastings he made significant contributions to the Department of Anaesthesia. He established a pain clinic and introduced acupuncture following a visit to China; ran the intensive care unit for several years; College Tutor; examiner for the FRCA examinations and was a member of the project team that designed the new Conquest Hospital in Hastings.
Eric was a talented and versatile person. He had a great love of music and played the clarinet, piano and accordion. He obtained his pilot's licence in Australia and was an accomplished cinematographer. He also ran a successful motor home rental business for some years. He was devoted to his family, taking them on various adventures in Europe, America and Australia. Sadly, his wife's health failed soon after his retirement and he spent several years caring for her until her death in 2002.
His subsequent mental and physical decline over the past few years was a cause of great sadness to his friends and family. He is survived by his three children, Helen, Tim and Richard and six grand children.
Miles Rucklidge