Obituary - Dr Bhasker Kamath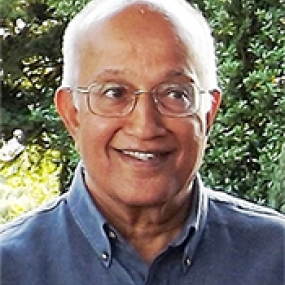 Retired Consultant Anaesthetist from Hull & East Yorkshire Hospitals NHS Trust, born 1950, graduated from St. John's Medical School Bangalore 1974 later becoming a Fellow of Royal College of Anaesthetists in 1982. Passed away on 17th August 2015.
Bhasker came to the UK in 1974 and trained in Anaesthesia in London, Nottingham and East Midlands. He was appointed as a Consultant in Hull in 1988, working tirelessly for the Trust until his retirement in 2014. He enjoyed his work, had a passion for knowledge and teaching, always demonstrating excellent work ethics.
Bhasker had many friends within the Trust and always had a smile on his face.
On a personal note, he was a devoted family man, an avid food connoisseur, and an exceptionally seasoned traveller. When retired he was to be, in his own words, "a full time leisure practitioner".
Bhasker died after a courageous struggle with cancer.