Anaesthesia 2019 | Developmental neurotoxicity podcast
Recorded on 20 May 2019
This conversation covers one of the conference's talking points; developmental neurotoxicity. Can human infants exposed to anaesthesia early in their early development really be facing risks which we were previously unaware of? There's a lack of evidence at the moment but outcomes for young animals have raised concern. Given the complexities of human neurodevelopment how can such issues be reliably detected?
Presented by Joff Lacey with his guest Hugh Hemmings Senior Associate Dean for Research, Professor and Chair of Anesthesiology at Weill Cornell Medicine.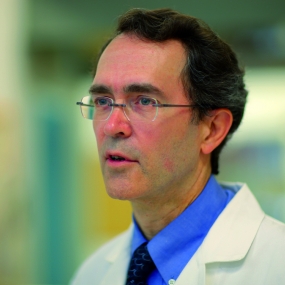 Professor Hugh Hemmings
Editor-in-Chief British Journal of Anaesthesia New York, US
Professor Hugh Hemmings is the Joseph F. Artusio Jr. Professor and Chair of Anesthesiology, Professor of Pharmacology, and Senior Associate Dean for Research at Weill Cornell Medicine, and Anesthesiologist-in-Chief at New York-Presbyterian Hospital/Weill Cornell Medical Center. Dr Hemmings earned a BS in Biochemistry from Yale College, a PhD in pharmacology from Yale Graduate School, and an MD from Yale Medical School. His graduate work in the laboratory of Paul Greengard, PhD was cited in his 2000 Nobel Prize in Physiology and Medicine. He completed postdoctoral work at The Rockefeller University, a residency in anaesthesia at the Massachusetts General Hospital, and a fellowship in cardiac anaesthesia at New York- Presbyterian Hospital/Weill Cornell Medical Center, where he has been a faculty member for more than 25 years.
An internationally recognised neuropharmacologist, Dr Hemmings is an expert in the synaptic effects of general anaesthetics and mechanisms of neuronal signal transduction. His research is supported by grants from the National Institute of Health. He is active in several national and international societies for anesthesiology and neuroscience and serves as Editor-in-Chief of the British Journal of Anaesthesia. He has been elected fellow of the Royal College of Anaesthetists and member of the Association of University Anesthesiologists. Dr Hemmings has authored more than 120 articles in anaesthesiology and neuroscience, and has edited four books, including Pharmacology & Physiology for Anesthesia: Foundations and Clinical Application, 2e published in 2019.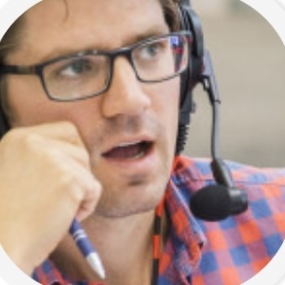 Dr Joff Lacey
St George's Hospital, London
Joff (Jonathan) Lacey is a registrar in anaesthesia at St George's Hospital in London, and is currently undertaking a fellowship in Perioperative medicine at UCLH