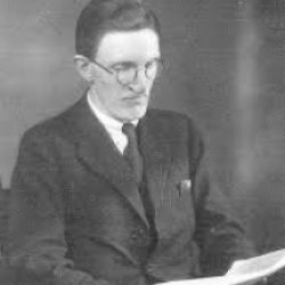 Dr Thomas Philip Ayre
16/03/1901 to 30/11/1979
Place of birth: Fulham, London
Nationality: British
CRN: 715331
Also known as: Philip
Education and qualifications
| | |
| --- | --- |
| General education | Epsom College; University of Durham |
| Primary medical qualification(s) | MRCS LRCP, 1933 |
| Initial Fellowship and type | FFARCS by Election |
| Year of Fellowship | 1948 |
| Other qualification(s) | |
Professional life and career
Postgraduate career
Philip Ayre is said to have administered approximately 2,000 anaesthetics by the time he qualified, and a year after that he joined the staff of the Newcastle General Hospital as an anaesthetist, also joining the staff of Newcastle's Royal Victoria Hospital and its associated Babies' Hospital in 1936. During WW2 he continued his paediatric anaesthetic practice in a makeshift theatre at Blagdon Hall, a large country house ten miles from Newcastle owned by the autocratic Lady Ursula Ridley (daughter of Edwin Luytens and mother of future government minister Nicholas Ridley) where, at her invitation, the Babies' Hospital had temporarily relocated. He spent his entire working life in the Newcastle region, worked in most of the hospitals in the area and serving as Head of Department at Newcastle General Hospital from 1950 until his retirement in 1966.
Professional interests and activities
Ayre's name will forever be associated with the T-piece breathing system first described by him in 1937 (Br J Surg; 25:131-3), and devised to overcome the difficulties encountered in using more cumbersome circuits with higher expiratory resistance when providing anaesthesia for cleft lip and palate surgery in infants. He famously described this procedure as "a protracted and sanguinary battle between surgeon and anaesthetist with the unfortunate patient as the battlefield".
Ayre was both intrigued and amused by the numerous modifications and adaptations proposed by others to his original T-piece (Anaesthesia 1967; 22:359) He never claimed to know exactly how it worked, expressing the hope (30 years after he invented it) that "perhaps someone might be kind enough to explain it to me sometime"! He was an outstanding teacher and a regular contributor to both the general medical and anaesthetic literature, writing on subjects as diverse as awareness, anaesthetic records and anaesthesia for neurosurgery. In addition he was Regional adviser in anaesthesia for a number of years, thus helping with the organisation of anaesthetic services in the areas served by the old Newcastle Regional Hospital Board. He was elected an Honorary Member of both the AAGBI (1972) and the Association of Paediatric Anaesthetists of Great Britain and Ireland (1976). The North of England Society of Anaesthetists created a medal in his name in 1974 for presentation on rare occasions to an eminent anaesthetist.
Other biographical information
The son of a doctor who died in 1918 of tuberculosis contracted while on active service with the RAMC during WW1, his innate good humour and courage enabled him to overcome significant personal difficulties and, indeed, tragedy. He developed total alopecia at an early age and wore a ginger-coloured wig.
The repairs of his own cleft lip and palate were obvious, and poor enough to be to make his speech almost unintelligible, but he turned this to advantage where his young patients were concerned, the honking sound created by his attempt at speech fascinated them such that they often seemed unaware of the anaesthetic agents they were inhaling. His personal life was tragic – his wife died shortly after undergoing a mitral valvotomy, his son drowned at the the age of seven years, and his daughter was profoundly handicapped from birth. He was interested in music and the arts – indeed in his final paper, an editorial published posthumously (Anaesthesia 1980; 35:233), on piped music in the operating theatre, he opined on the suitability or otherwise of various classical pieces in such a setting.
Author and Sources
Author: Dr Declan Warde
Sources and any other comments: The Medical Directory and Obituaries in BMJ 1980; 1:125-6 and Lancet 1980; 315:106 Maltby JR, Inkster J. Ayre's T-piece. In: Maltby JR (ed). Notable Names in Anaesthesia. London: Royal Society of Medicine Press; 2003 RAMC Profile of Frederick John Ayre MRCS LRCP (accessible at www.ramc-ww1.com)