Dr Robert Patrick Webb Shackleton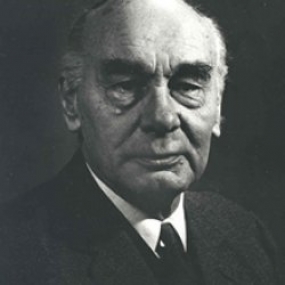 Dr Robert Patrick Webb Shackleton
21/06/1904 to 29/04/1977
Place of birth: Bushey, Herts
Nationality: British
CRN: 723458
Also known as: Patrick
Education and qualifications
| | |
| --- | --- |
| General education | Charterhouse School; Cambridge University and St George's Hospital Medical School. |
| Primary medical qualification(s) | MRCS LRCP, 1929 |
| Initial Fellowship and type | FFARCS by Election |
| Year of Fellowship | 1953 |
| Other qualification(s) | BA, Cambridge, 1926 (MA, 1929); DA(RCP&S), 1941 |
Professional life and career
Postgraduate career
After both house physician and surgeon posts at St George's Dr Shackleton was resident medical officer at King Edward VII Hospital for Officers for a year. He then joined his father's general practice in Bushey, Hertfordshire and became the anaesthetist to the local hospital. In 1940 he joined Sir Harold Gillies in the Plastic Surgery and Burns Unit at Basingstoke as a specialist anaesthetist. After WW2 he was appointed consultant anaesthetist, first to Taplow and then to Winchester. In 1955 he was asked, because of his obvious abilities, to organise and lead an anaesthetic department in Southampton. He accepted on the basis that he would be provided with an office and a full-time secretary and rapidly established happy working relationships with his colleagues, a hallmark of his career. Developments in Southampton included a regional thoracic unit at the Chest Hospital, a Tetanus & Respiratory Unit, and the regional Neurosurgical Unit. Southampton was transformed into one of the best non-teaching hospital anaesthetic departments in the country, and it now bears his name.
Professional interests and activities
Dr Shackleton established courses for the primary anaesthetic fellowship, and instigated the training programme for theatre technicians while at Southampton. He was President of the AAGBI (1967-9), and of the 4th World Congress when the Association hosted the event in London in 1968. On retiring from clinical anaesthetic practice in 1969, he was appointed Regional Adviser in Postgraduate Education in Wessex by the University of London, and subsequently became the first Regional Postgraduate Dean of Medical Studies at the University of Southampton. In these capacities he probably contributed more than any other single person to the establishment of a Medical School in Southampton, and this was duly recognised by the University which conferred upon him its first honorary degree, Doctor of Medicine, in 1971. He published on a wide range of topics including preoperative assessment, respiratory insufficiency, tetanus, economies in anaesthesia, and various aspects of postgraduate education. In 1961 he gave the Hewitt lecture at the RCSEng, later became Vice-Dean of the Faculty, and was awarded the first Faculty Medal (1977). In addition, he was President of the Anaesthetic Section of the RSM (1962), made an Honorary Fellow of the Irish Faculty of Anaesthetists (1968), and appointed CBE (1968), and received the John Snow Silver Medal from the AAGBI (1971). He also had taken an active interest in the specialty of anaesthesia in Yugoslavia in the immediate post war years and was awarded the Bettini Medal of the Yugoslavian Anaesthetists at their 1973 conference in 1973, where he was referred to as "The Grandfather" of Yugoslavian Anaesthesia.
Other biographical information
Dr Shackleton was a wise and kindly counsellor with a warm personality and a delightful sense of humour. He was devoted to his wife Eileen, and her death shortly after his retirement was a cruel blow from which he never fully recovered. He was much concerned with the welfare of others, this included working for a Quaker Home, presidency of the Rooksdown Club for ex-service patients of Sir Harold Gillies, and being a founder member of the Scientific and Medical Network. His life was summed up by a wartime patient who made a long journey to Exeter for his funeral and said "I would have walked all the way for that man". He was survived by his daughter, Desna.
Author and Sources
Author: Robert Julian Palmer.
Sources and any other comments: Burn JMB. Obituary. Anaesthesia 1977; 32: 819-21; Pearce DJ. Patrick Shackleton and the development of the Shackleton Department of Anaesthetics. Proceedings of the History of Anaesthesia Society 1991; 10: 5-7; Communication with Dr Desna Greenhow (daughter). The photograph is courtesy of the AAGBI.