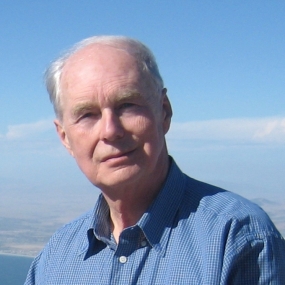 Dr Remo Earle Maclaurin MBBS FFARCS DA
20/09/1932 to 19/02/2020
Place of birth: Honduras
Nationality: British
CRN: 509176
Education and qualifications
| | |
| --- | --- |
| General education | Hoe Bridge School, Woking 1939-46; St Edward's School, Oxford 1946-50; Middlesex Hospital Medical School 1950-56 |
| Primary medical qualification(s) | MBBS, London, 1956 |
| Initial Fellowship and type | FFARCS by Examination |
| Year of Fellowship | 1962 |
| Other qualification(s) | DA(RCP&S), 1958 |
| Known as | Remo |
Professional life and career
Postgraduate career
After pre-registration posts at Ashford (orthopaedics) & the Middlesex (medicine) Hospitals, he was JHO, then SHO in anaesthetics at the latter (1957-9). Having deferred national service while starting his training he joined the RAF as a junior specialist in 1959, and spent two years at St Athan RAF Hospital in Glamorgan. He returned to the Middlesex to complete his training there as registrar (1961-3) and SR (1963-7). In an arrangement not unknown at the time, he was appointed to two consultant sessions per week at the cardiac unit at Harefield Hospital, but otherwise continued as a part-time SR until 1967 when he was appointed to Mount Vernon Hospital as well. He worked at both hospitals until retirement in 1997.
Professional interests and activities
At Mount Vernon Hospital he worked with the burns and plastic surgery team, dealing particularly with the problems of craniofacial surgery. At Harefield he was closely involved with the development of cardiac surgery, starting with valve replacements and working through the full range of coronary artery, transplant and congenital corrective surgery in neonates.
Other biographical information
Married to Phillipa, they had three children. Gardening, sailing and, later, golf were long time pursuits, and in retirement he was a frequent attender at Covent Garden for both opera and ballet.
Author and sources
Author:
Dr Michael Inman
Sources and comments:
[1] Obituary. BMJ 2020; 369: m1430 [2] Information from family who kindly provided the photograph [3] Personal knowledge