Dr Krystyna Maria Lubomirska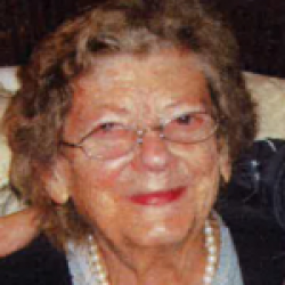 Dr Krystyna Maria Lubomirska FFARCS MRCS LRCP DA
11/06/1925 to 30/01/2017
Place of birth: Warsaw, Poland
Nationality: British from 1965
CRN: 540869
Previous/other family name: Murphie (by marriage in 1966)
Education and qualifications
| | |
| --- | --- |
| General education | Educated at home; medical training obtained sequentially in Warsaw, Cracow, the Polish School in Edinburgh and Cardiff. |
| Primary medical qualification(s) | MRCS LRCP, 1951 |
| Initial Fellowship and type | FFARCS by Examination |
| Year of Fellowship | 1962 |
| Other qualification(s) | DA(RCP&S), 1956 |
Professional life and career
Postgraduate career
After qualifying Lubomirska was a house surgeon at the Royal Berkshire Hospital, Reading and house physician at both the German & St Leonard's Hospitals, London, and casualty SHO at the latter. She was SHO in anaesthetics at Harold Wood (1954-5) & Pembury (1955-6) Hospitals, registrar at St Alban's Hospital (1956-8) and senior registrar at Barnet General Hospital (1958-61). After some locum consultant appointments she obtained a definitive post with the City & East London Hospital Authority in 1963, working at Wanstead Hospital and others in the area until retirement in 1982.
Professional interests and activities
Dedicated to her patients, she was renowned for the excellence of her care and for her work to improve standards in the NHS hospitals in which she worked.
Other biographical information
Born a Polish Princess, Lubomirska's life was changed utterly by WW2 and its aftermath, and she suffered experiences (at the hands of both Nazis and Communists) that she was lucky to survive. Space precludes telling the full story here (it is described in the two obituaries referenced below), but it is notable that she still worked in hospitals (one in Warsaw, one in Britain) treating German patients. Having suffered events which might have destroyed a weaker personality she trained in medicine, then anaesthesia. She married Charles Ian Murphie, a consultant surgeon, in 1966 and they had one daughter before her husband died (1971) when she became a single parent. In retirement she devoted herself to her family, friends and garden, always receiving guests dressed in tweds & a silk blouse, serving champagne & smoked salmon blinis, and dustng down the grand piano to entertain!
Author and Sources
Author: Helen Murphie (daughter)
Sources and any other comments: Obituaries. The Times: 21/03/2017 & www.rcoa.ac.uk/obituaries/dr-krystyna-lubomirska| Boulton Form completed in 1988 | Personal knowledge