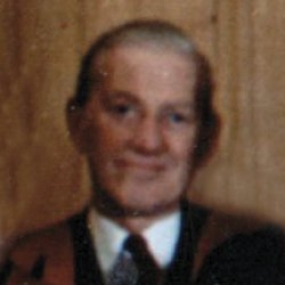 Dr Henry Joseph Brennan MD FFARCS DA
29/04/1904 to 10/01/1970
Place of birth: Stockport
Nationality: British
CRN: 715226
Education and qualifications
| | |
| --- | --- |
| General education | Schooling unknown; Manchester University |
| Primary medical qualification(s) | MBChb, Manchester, 1927 |
| Initial Fellowship and type | FFARCS by Election |
| Year of Fellowship | 1948 |
| Other qualification(s) | DA(RCP&S) 1935; MD, Manchester, 1940 |
Professional life and career
Postgraduate career
After a short period as a locum clinical pathologist Brennan took up his house surgeon post at Manchester Royal Infirmary during which time he took every opportunity to watch, and be instructed by, the visiting anaesthetists. He then served as a visiting anaesthetist at Stockport Infirmary until 1929 when he was appointed as visiting anaesthetist to the central branch of the Manchester Royal Infirmary before joining the staff at the Infirmary itself. During WW2 he joined the RAMC as a specialist anaesthetist with the rank of Major, rising to a Lieut-Colonel and adviser in anaesthesia in the Middle East when he was based at the Scottish Hospital in Cairo. On demobilization he returned to Manchester Royal Infirmary as a consultant anaesthetist and was soon appointed as Director of both the university and service departments of the hospital. This expanded to cover the whole of the United Manchester Hospitals on establishment of the NHS. He continued in this capacity until he retired in 1967.
Professional interests and activities
Right from the start of his career he gave himself almost entirely to the practice of anaesthesia, spending his spare time in physiological research. He was an early member of the Section of Anaesthetists of the Royal Society of Medicine, and travelled to London regularly to attend meetings. He contributed considerably to the academic development of the specialty, locally by establishing training posts shared between the department of anaesthesia and the basic-science departments, and nationally by playing a part in the development of the Faculty of Anaesthetists of the Royal College of Surgeons of England. He was a founder member of the Board of the Faculty in 1948 and was an examiner for the FFARCS. He published widely on traumatic shock and muscle relaxants and, recognizing the need for accurately calibrated vapourisers, worked with manufacturers, this resulting in the development of the Fluotec vaporizer. He was invited by the Faculty to deliver the Joseph Clover lecture, but was unable to accept due to ill health.
Other biographical information
Henry Joseph Brennan was survived by his wife, one son and two daughters.
Author and Sources
Author: Dr E Anne Thornberry
Sources and any other comments: Obituary Notices, BMJ 24 January 1970, 241; Obituary, The Lancet, January 24, 1970 p199; Obituary Anaesthesia vol 25 no 2 April 1970 p 302. More information about his life and career would be most welcome. Photo from Colege collection.