Dr Harry Cunningham Churchill-Davidson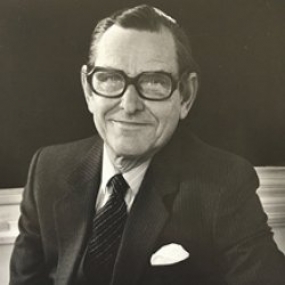 Dr Harry Cunningham Churchill-Davidson MA MD FFARCS MRCS LRCP DA
25/04/1922 to 15/10/1995
Place of birth: Camberley, Surrey
Nationality: British
Also knows as: Harry or C-D
CRN: 496719
Education and qualifications
| | |
| --- | --- |
| General education | Charterhouse School; Trinity College, Cambridge representing the University at soccer and squash; St Thomas's Hospital Medical School |
| Primary medical qualification(s) | MRCS LRCP, 1945 |
| Initial Fellowship and type | FFARCS by Election |
| Year of Fellowship | 1953 |
| Other qualification(s) | BA, Cambridge, 1942 (MA, 1947); MBBChir, Cambridge, 1945 (MD, 1953); DA(RCP&S), 1946 |
Professional life and career
Postgraduate career
After qualifying Harry spent 18 months in resident surgical posts at St Thomas's, but while in theatre found that he was developing a keen interest in what was happening 'at the top end' so switched to the post of resident anaesthetist. Called up for national service in 1947, he worked with the RAMC in Kuala Lumpur and Singapore, returned to St Thomas's as registrar in 1949, and was then senior registrar before appointment as Will Edmonds research fellow at RCPLond from 1953-5. His two research projects related to hypothermia & myasthenia gravis, and in 1954 he visited hospitals in the USA as a Fulbright travelling scholar before being appointed a consultant in 1955. He later returned to the US as visiting professor at San Francisco Medical Center (1963-4). He also worked at the Chelsea Hospital for Women and the Brompton Hospital, and retired in 1987.
Professional interests and activities
At the start of his career anaesthesia was changing rapidly from being an 'art' into a science, and he was keen to be part of that, writing extensively on the use of N-MB drugs and, through his drive and enthusiasm, firing the imagination of many young anaesthetists. He also did much to establish the reputation of British anaesthesia around the world with his lecturing skills much in demand, especially in the USA where he spoke in many major medical centres. He also contributed to the organisations of the Specialty: RSM Section Secretary (1973-5), President (1982-3); AAGBI Council (1979-82); Faculty Board member for no less than 25 years. However, perhaps his major contribution was co-writing, with Dr Derek Wylie, 'A Practice of Anaesthesia', one of those books referred to by the names of its authors rather than its title. It ran to many editions and became 'the bible' for many generations of fellowship candidates, being successful, he said, because it was written in terms which were readily understood.
Other biographical information
Of a medical family, his father was a GP & MoH in Camberley who won the MC in WW1, and his brother, Ian, an eminent radiologist, also at St Thomas's. He married Faith Barraclough in 1947, and they had three children: Diana, Caroline & Andrew (who wrote 'Fred's War', a book about his grandfather). Harry later married Yvonne Ringrose. Although busy professionally he was known for his 'DIY' skills and played a little golf.
Author and sources
Author:
Robert Julian Palmer with input from Andrew (son who kindly provided the photograph) and Caroline (daughter)
Sources and any other comments:
[1] Biography. Anesthesia & Analgesia 1961; 40: 204-5 [2] Obituary. The Times, 10/11/1995