Dr Bernard George Budden Lucas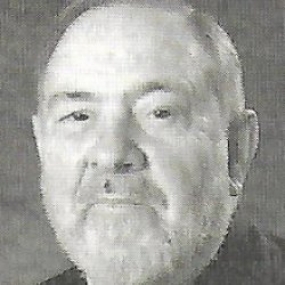 Dr Bernard George Budden Lucas FFARCS MRCS LRCP DA CIMechE
16/02/1916 to 21/08/1994
Place of birth: Dorset, England
Nationality: British
CRN: 508711
Also known as: Bernard
Education and qualifications
| | |
| --- | --- |
| General education | School not known; Middlesex Hospital Medical School |
| Primary medical qualification(s) | MRCS LRCP, 1938 |
| Initial Fellowship and type | FFARCS by Election |
| Year of Fellowship | 1953 |
| Other qualification(s) | DA(RCP&S), 1939 |
Professional life and career
Postgraduate career
Specialising in anaesthesia after qualifying Lucas served in the RAF during WW2 doing research into the effects of high altitude flying. After the war he was appointed a consultant anaesthetist to Great Ormond Street, University College, National Heart and Brompton Hospitals, retiring in 1981.
Professional interests and activities
With a base in paediatric and cardiothoracic anaesthesia Lucas had a long-standing interest in resuscitation and was involved in the development of bioengineering, personally devising a fluid logic ventilator, a cardiopulmonary bypass pump and an oxygen failure warning device. His work in this field was marked by election as a Companion of the Institute of Mechanical Engineers in 1967. He challenged accepted views, made trainees think, and explained the changes associated with thoracic surgery in physiological terms. His work with other organisations was considerable: Council member, Royal Humane Society; Adviser to the London Fire Brigade and St. John Ambulance (deputy CMO 1981, Knight of St. John, 1990); Consultant to the Chemical Defence Establishment at Porton Down, Elliott Automation and Vickers; Member, Royal Commission for Accident Prevention, Ministry of Health committee on breathing machines, committees on British Standards, and research committee of National Fund for Research into Crippling Diseases; Vice-President, Royal institute of Public Health and Hygiene; President, Institute of Hospital Engineering (1973). He edited, 'Community Health' and 'Engineering in Medicine'. Magistrate.
Other biographical information
Before studying medicine Lucas was apprenticed briefly to Vickers Supermarine. He married first Alice, with whom he had three sons & a daughter, and secondly Betty. He served as a magistrate, his hobby was sailing, and he enjoyed good food & good wine.
Author and Sources
Author: Professor DJ Hatch and Dr WJ Glover
Sources and any other comments: Obituary. BMJ 1995; 310: 122 | Personal recollections