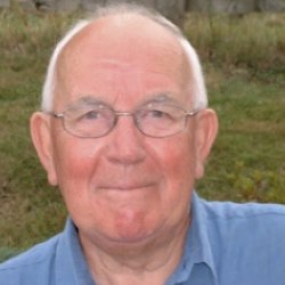 Dr Andrew Kinley Dewar MBChB FFARCS
17/02/1933 to 01/01/2008
Place of birth: St Andrews, Fife
Nationality: British
CRN: 498962
Also known as: Andy
Education and qualifications
| | |
| --- | --- |
| General education | Madras College, St Andrews; St Andrews University |
| Primary medical qualification(s) | MBChB, St Andrews, 1957 |
| Initial Fellowship and type | FFARCS by Examination |
| Year of Fellowship | 1965 |
| Other qualification(s) | |
Professional life and career
Postgraduate career
After completing his house posts on Tayside Dr Andy Dewar spent three years as Medical Officer in Jamaica as an alternative to National Service. In his last year there he showed an interest in anaesthesia and returned to Dundee as an anaesthetic SHO. He moved to the University Department of Anaesthetics at the Royal Infirmary, Sheffield as a registrar, then on to the Middlesex and Central Middlesex Hospitals as a senior registrar, this including attachment as a fellow at the Massachusetts General Hospital and Assistant in Anaesthesia at Harvard University, Boston. In 1969 he was appointed a Consultant Anaesthetist in the Shackleton Department of Anaesthesia, Southampton, retiring in 1997.
Professional interests and activities
Andy Dewar was appointed as a consultant with an interest in paediatric and neonatal anaesthesia, a role in which he was an effective teacher and role model throughout his career. His other clinical interest was Intensive Care where he built on the foundations, begun by two of his colleagues, to establish a proper Intensive Care Unit. In particular he created a multidisciplinary team, at a time when such teams were just beginning, and was appointed clinical service director of the Shackleton department from 1984-1987. He was a very supportive and caring colleague, not only to his team, but also to all anaesthetic trainees, college tutors and colleagues throughout the region, especially when he held the role of Regional Adviser for Wessex from 1987-1995. In 1993 he was appointed as Bernard Johnson Adviser to the Royal College of Anaesthetists, with special responsibility for the training of overseas doctors, an appointment he held until 1997.
Other biographical information
Andy Dewar had a passion for rugby, playing the game for both his school and medical school. Throughout his life he actively supported Scotland and in his retirement was a regular attender at Gloucester's Kingsholm ground. He enjoyed all sporting activities and was particularly interested in sailing, cycling and walking as well as more leisurely pursuits such as gardening and music. He married three times and divorced twice. He is survived by three sons and 9 grandchildren from his first marriage, and also by his third wife, Nicky, with whom he enjoyed ten very happy years of retirement before he secumbed to a recurrence of an aggressive lymphoma which had initially blighted the end of his clinical career.
Author and sources
Author: Dr E Anne Thornberry
Sources and any other comments: Obituary, Spring 2008 Edition of 'Anaesthesia Points West' | Obituary. BMJ 2008 Mar 8; 336(7643): 565 | Personal communication from his widow, Dr Nicky Williams | Personal knowledge of author