Dr Alexander Miller MacKay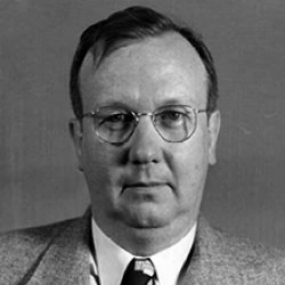 Dr Alexander Miller MacKay
11/09/1908 to 15/12/1977
Place of birth: New Glasgow, Nova Scotia
Nationality: Canadian
CRN: 715517
Also known as: 'Monk' to his medical classmates
Subsequent title: Associate Professor 1949-51
Education and qualifications
| | |
| --- | --- |
| General education | School unknown; Dalhousie University where he was busy in class social activities and thought to be an exceptional student by his peers. |
| Primary medical qualification(s) | MD,CM Dalhousie 1933 |
| Initial Fellowship and type | FFARCS by Election |
| Year of Fellowship | 1949 |
| Other qualification(s) | BA 1929 Dalhousie University; FRCPS(Canada) 1944; Board Certified in USA |
Professional life and career
Postgraduate career
After a year as an intern at Victoria General Hospital, Halifax, Nova Scotia MacKay was, from 1934 to 1940, a staff anaesthetist at Aberdeen Hospital, New Glasgow before serving in the Royal Canadian Army Medical Corps until 1945. After WW2 he was a registrar in the Nuffield Department in Oxford for two years, became Macintosh's First Assistant (equivalent to Senior Lecturer) in 1947, and left for Madison, Wisconsin in late 1948. Inititally an Instructor, he was promoted to Associate Professor in 1949 and that year was the unanimous choice of his colleagues to succeed Waters as Chairman. However, in 1952 he resigned the Chair, and left Wisconsin to work in private practice, first in Redwood City, California, and later in Williamstown, West Virginia.
Professional interests and activities
Is said to thave been judged a "superbly competent clinical teacher of anaesthesia" by his colleagues in Wisconsin, but Prof Lucien Morris (of Toledo, Ohio) thought him a man who "was more interested in treating patients and actively practicing medicine than being a professor and teacher".
Other biographical information
More information on MacKay's life and career after he left Madison would be welcome.
Author and Sources
Author: Prof Tony Wildsmith & Dr Mark Schroeder
Sources and any other comments: See Schroeder ME, Bulletin of Anesthesia History (a publication of Anesthesia History Association and the Wood Library-Museum of Anesthesiology) 2013; 31: 28. Additional material from the records of the Wood Library-Museum of Anesthesiology, the Dalhousie University Medical Alumni Association, and the Royal College of Physicians and Surgeons of Canada. The photograph appears courtesy of the University of Wisconsin Department of Anesthesiology