An anaesthetist in training's view of the COVID-19 pandemic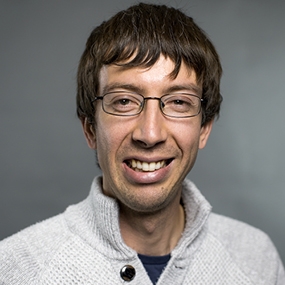 Dr Alister Seaton
At the start of the COVID-19 pandemic, Dr Alister Seaton was an ST6 completing his higher training at King's College Hospital, a large teaching hospital in South-East London.
In February 2020, I began a planned three month rotation to critical care for my higher training module (it was to go on a bit longer than this!) We were aware of reports of a 'novel coronavirus' in Wuhan in China but at this point, for many of us, it was a curiosity rather than anything we were particularly concerned about. This very soon began to change.
Shortly after this time, reports and images began coming out of Italy of overwhelmed healthcare systems. Then my wife was admitted to our local hospital with a cough and high fever having travelled back from Australia via Singapore. She spent two days in an isolation room in our local hospital until a negative swab came back.
It became clear early on as the situation developed that a rapid expansion in critical care beds would be required. In time it felt like the hospitals entire workforce were focussed on the management of a seeming flood of patients that came through the doors. South-East London was hit hard early on and as a large hospital that could rapidly increase its capacity, we took patients from other hospitals that were overwhelmed. High dependency areas were rapidly turned into ventilated beds, Theatres and recovery areas were utilised and a new intensive care under construction was rapidly completed.
Anaesthetic consultants and registrars due to their skills were the first to be redeployed to these areas but in time doctors and nurses from across a range of specialties did an amazing job in supporting the effort. Anaesthetists often took the lead in proning teams and transfer teams but could not have done the job they did without the support of so many others.
Family liaison teams were also fantastic in doing an important job of speaking to patients and loved ones while simultaneously taking the workload off critical care physicians and anaesthetists. Some specialties used their specific skills to aid the effort. Renal physicians helping to set up a haemodialysis unit on intensive care due to a shortage of haemofilters and pharmacists sourcing further supplies and alternatives for many anaesthetic drugs for example. Operating department practitioners and anaesthetic nurses also helped the intensive care nurses when many patients were ventilated on anaesthetic machines.
During this time, I did additional shifts with the newly set up Specialist Retrieval and Intensive care Transfer service (SPRINT). This was manned by anaesthetic or intensive care doctors and intensive care nurses with dedicated ambulances to transfer critically ill patients around the south-east of England. While these transfers were sometimes for specialist care, during COVID-19 a large proportion of them were capacity transfers to decompress smaller hospitals who were at risk of being overwhelmed. At one point the service was running five teams doing up to 12 transfers a day.
As cases fell during the summer, I rotated to Evelina Children's Hospital to undertake advanced paediatric anaesthesia training and enjoyed for a time giving anaesthetics again.
In December, I undertook a placement in paediatric intensive care (PICU) just as the second wave was ramping up. It was at this time that I first had significant exposure to the paediatric multisystem inflammatory disorder temporally associated with COVID-19 (PIMS-TS). Recognition and treatment of this condition had improved since the first wave and these children were often not as sick as before but still needed a period of intensive care support.
Unfortunately, as cases once again increased adult intensive care units were forced to expand and in time our paediatric intensive care began to accommodate adult patients to help out. At its peak we had 24 adults on PICU looked after by paediatric doctors and nurses with assistance from anaesthetic registrars and the adult ICU team. The way that these teams took to looking after far bigger patients than they were used to in their stride was amazing to see! South Thames Retrieval Service, which operated out of the Evelina also started transferring adult patients in addition to children to help out the SPRINT team.
As I write this now cases are beginning to rise again with concerns of a third wave but I very much hope that with the progress of the vaccination programme that we will not see another wave of hospital admissions like we have before. It's been an incredibly tough year for everyone in healthcare but the way that everyone has got together as a team and risen to the challenge has been remarkable. I hope now that all of us can have some well-deserved rest.
Dr Alister Seaton