Obituary - Dr James (Jim) Dodman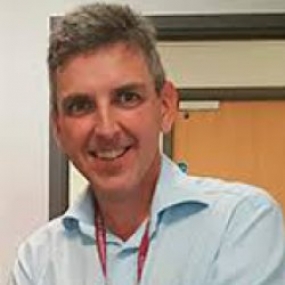 Jim Dodman was a Consultant in Anaesthesia and Intensive Care Medicine at Pinderfields General Hospital, Wakefield from 2007 until his untimely death from Oesophageal Cancer on December 26 2018 at the tragically young age of 46.
Jim was born and brought up in Leeds, the eldest of three sons of Ed and Barbara Dodman, He was educated at Leeds Grammar School and qualified in Medicine at Newcastle University in 1996. After house jobs in North East England he returned to his native Yorkshire in 1997 as a trainee Anaesthetist, rotating through Scarborough, York and Harrogate. He then spent time at Birmingham Children's Hospital before joining the registrar rotation in West Yorkshire in 2001. Jim rotated through the hospitals of Yorkshire, including Pinderfields Hospital where he was later appointed as a Consultant Anaesthetist and Intensivist in 2007. He passed his final FRCA in 2002. After completing his registrar training, Jim spent 16 months at Barnes Jewish Hospital in St Louis, Missouri, USA working as an attending anaesthesiologist.
In 2002 whilst a trainee at Leeds General Infirmary, he met Joanne, a cardiac theatre nurse. They married in 2004 and had three children, Mabel (2005), Alice (2009) and Edward (2011).
Having been appointed as a consultant, Jim's career as an educator flourished because of his superb accessibility, excellent people skills and wisdom, as well as his highly regarded clinical skill. He rose through appointments as college tutor, training programme director for the Yorkshire School of Anaesthesia and eventually also became a GMC Fitness to Practice Panel Advisor.
Jim was highly regarded by the many trainees and colleagues who he helped for his fairness, common sense and engaging friendly personality. He was highly astute, expert in the many difficulties managing and advising junior anaesthetists and also highly sought after for clinical advice. However, one of his most endearing features was the ease with which he could be diverted onto one of his many hobbies and interests. It would be difficult to find an individual more sought after as a colleague and so universally loved. He still contributed to the training side of the career almost to the end.
For those who knew him, Jim had a boundless enthusiasm , especially for sport, theatre, reading and Cinema. He attended many music festivals and gigs, countless cricket, snooker, american football and other sport events, taking family and friends. He had a particular affinity for Leeds Rhinos Rugby league club and Wolverhampton Wanderers football team. Over the last few years, especially once his dreadful prognosis became clear, he was, if anything even more active, attending matches and concerts with his family, creating memories for them.
He was incredibly brave and uncomplaining during his illness, undergoing surgery and chemo radiotherapy. He was always concerned to try to comfort others rather than dwell on his own pain and misfortune. He briefly returned to work in 2017 but retired again as his disease progressed.
Jim is survived by his wife and children, his parents and his two brothers. The family's loss and the loss to anaesthesia and intensive care are incalculable.
Robert Cruickshank
Consultant Anaesthetist Leeds
Photograph courtesy of Dr Dodman's widow, Joanne.