Obituary - Dr Ratnasabapathy Sashidharan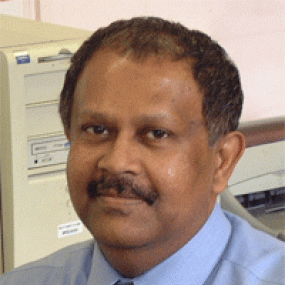 Dr Ratnasabapathy Sashidharan
b Colombo, Sri Lanka 1959; q University of Colombo, Sri Lanka 1983; d 30 January 2010.
We are saddened to report the death of our friend and colleague, Dr Ratnasabapathy Sashidharan, Consultant Anaesthetist Barts and the London NHS Trust, London.
After qualifying from the University of Colombo, 'Sashi' spent two years in hospital medicine in Sri Lanka and then travelled to this country to train in Anaesthetics. He spent his registrar years in London and his senior registrar rotation was at the Royal London Hospital. He gained the FFARCS (Ire) in 1991 and FRCA (UK) in 1992 and was appointed as a Consultant Anaesthetist in 1996 to Barts and the London NHS Trust with a special interest in Obstetrics and Regional Anaesthesia. He had subsequently been Lead Consultant for Obstetrics Anaesthesia and a committee member of the Obstetric Anaesthetists' Association. Sashi had many interests alongside his clinical practice particularly in teaching and training. He had been College Tutor and Deputy Regional Adviser for Barts and the London School of Anaesthesia, and also a primary examiner for the Royal College of Anaesthetists. He had always been a mentor and guide for trainees and particularly those from overseas. He always had time for them and was always honest with advice for them. He travelled widely and former overseas trainees were always in contact with him. He was especially proud when he was appointed as Bernard Johnson Adviser in Postgraduate Anaesthetic studies (Overseas trainees) to the Royal College of Anaesthetists in October 2008. Soon after, he was diagnosed with cancer and he bore its treatment with courage, stoicism and great resilience. Sashi had many, many friends both in this country and overseas. He enjoyed travelling, the theatre and ballet and living in London. He leaves his wife Kalla whom he met in this country, his parents in New Zealand, 2 brothers and a sister and countless friends and colleagues who were privileged to know him.
Dr K Wark, London