Obituary - Dr Leslie Thomas Scott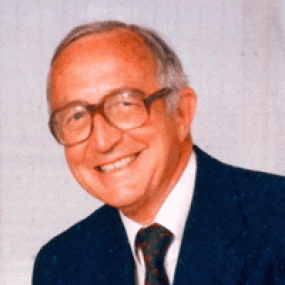 Consultant Anaesthetist Lancaster and Kendal, 1960-1981.
Leslie Scott, who established the Lancaster Department of Anaesthesia and also started one of the earliest Pre-operative Assessment Clinics in the country, has died aged 92.
Leslie was born in 1916, in Liverpool, where his father was a naval architect. This occupation meant the family moved frequently and these moves may have influenced his subsequent itinerant lifestyle. From Ulverston Grammar School he obtained a scholarship to Magdalen College, Oxford. His clinical was at University College Hospital, graduating in 1941, followed by house jobs at Bath and Tunbridge Wells. These posts gave him an introduction to anaesthesia which he continued on a part time basis as a general practitioner in Tonbridge, working at Tonbridge hospital and obtaining the DA in 1946.
By 1950 he had become disillusioned with general practice and to his considerable surprise was appointed as Professor of Anaesthesia at Damascus University. His job was to introduce modern anaesthesia to Syria, a task for which he felt singularly unprepared but which he managed successfully, doing most of his teaching in French. Political expediency meant leaving Syria abruptly in 1953.
Then followed a post in the Colonial Medical Service in Malaya, with the remit to develop modern anaesthetic practice. Whilst in Malaya he set up a respiratory unit in Penang for the treatment of tetanus by cuarisation and ventilation. This work was published, along with several other papers from his time in Malaya. He returned to the UK in 1959 and in 1960 was appointed Consultant to the Lancaster and Kendal hospitals, which was to prove a more challenging job than Syria or Malaya.
The anaesthetic staffing in Lancaster then was two consultants, two SHMO's, five GP clinical assistants and one SHO. They covered seven operating theatres in six hospitals. The anaesthetists were not organised into any formal structure and were held in poor regard by other hospital consultants. Leslie felt both the standards and staffing could be improved and trying to do this brought him into conflict with one of his colleagues. This lead to the Regional Board intervening and it was resolved by Leslie being appointed as Consultant in Administrative Charge in 1966. This gave him formal authority and responsibility for the anaesthetic service. He held this position until he retired in 1981. In this time he established a Department of Anaesthesia, with regular meetings, increased the number of staff, both consultants and trainees, and established a teaching programme. He also found space for offices, a library and seminar room. The result being that the Lancaster Department was seen as one of the best in the North West. Another of his innovations was to start a Pre-Anaesthetic Assessment Clinic. This was well before its time in the country.
Leslie was very well read and an excellent conversationalist. His life was touched by tragedy when his eldest son was killed in an aircraft accident. His wife predeceased him in 1993. He leaves two sons, six grandchildren and seven great grandchildren.
Dr Miles Rucklidge