Obituary - Dr Andrew Kinley Dewar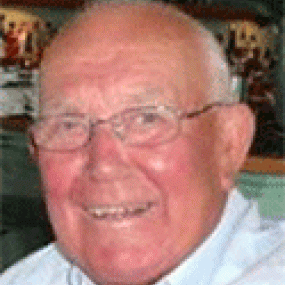 Former Consultant Anaesthetist, Southampton General Hospital 1969-1997 (b 17/02/1933 St Andrews, Fife, q St Andrews, Fife 1957 MBChB, FRCA 1965).
Died peacefully in Cheltenham General Hospital on New Year's Day following a short but aggressive recurrence of lymphoma for which he had been treated 11 years previously.
Major clinical interest were neonatal and paediatric anaesthesia and general intensive care. Successively chairman and clinical service director, Shackleton Dept. of Anaesthetics 1984-1987, Regional Adviser in Anaesthetics for Wessex 1987-1995, Bernard Johnson Adviser Royal College of Anaesthetists responsible for Overseas Doctors Training Scheme 12/93-5/97.
Appointed as a paediatric and neonatal anaesthetist he also established Intensive Care in Southampton. Professionally he is remembered for his contribution to training – numerous letters from ex Southampton trainees describe the humour, support, encouragement, and honest advice he gave them during his time as a Consultant - and also as Wessex Regional Educational Advisor and Bernard Johnson Advisor for Royal College of Anaesthetists.
Post retirement he continued his contribution to education by working in the local Primary school as Chair of the Governing Body. He also joined Rotary during a year spent in Adelaide, Australia, serving as Tewkesbury Club Secretary for the last six years.
He was immensely proud to be Scottish, of his Scottish heritage, his home town of St Andrew's and its University, serving as Secretary to the University of St Andrew's Alumnus Club of Oxford for the last eight years.
His main interests were music, sailing, cycling, walking, gardening and all sporting activities. He was the Team Doctor for Southampton Football Team for a while, but his greatest passion was rugby. He played for St Andrew's University and captained the team in 1952, supported Scotland Rugby through thick and thin and was delighted to relocate, post retirement to Gloucestershire where he had access to regular Gloucester premiership games.
He married three times and divorced twice. He was most proud of his three sons, John, Mark and Robert, all from the first marriage, followed their lives and careers with great interest, delighted that they were all gainfully employed, all married and was a very warm and loving grandfather of nine. He is survived by his sons, grandchildren, and third wife Nicky with whom he shared great peace and happiness in rural Gloucestershire during the last ten years.
John, Mark & Robert Dewar,
Nicky Williams