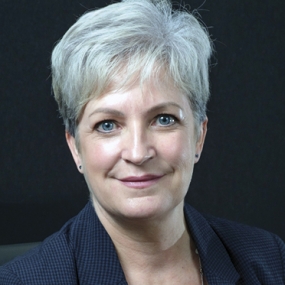 Dr Alison Pittard
Co-opted member of Council representing Faculty of Intensive Care Medicine
Dr Alison Pittard has been a Consultant in Anaesthesia and Intensive Care Medicine in Leeds since 1997 and was awarded an MD in 1998. Her early years were spent first as Intercollegiate Board Tutor followed by Regional Advisor for West Yorkshire. She became an examiner for the FRCA and DICM in 2006, chairing the Final FRCA MCQ subgroup between 2014 and 2016. In 2008 Alison was elected Lead RA and became Associate Postgraduate Dean, Yorkshire and Humber Deanery the following year.
As Lead RA she was co-opted onto the newly formed FICM Board in 2010 and was instrumental in developing the single CCT curriculum, recruitment process and selection tools and the written paper for the new FFICM exam, for which she continues to examine. In 2012, Alison became a FICM Board member in its first election and the following year took over as Chair of the Training and Assessment Committee, a role she relinquished in 2016 on becoming Vice Dean. She has played an integral role in the Faculty's "Critical Futures" initiative including chairing the Enhanced Care Working Party and promoting other work streams. Most recently, Alison has been developing international links, which she plans to formalise during FICM's 10th anniversary year.
Outside of medicine Alison is a proud mother of two girls, studying Computer Science and Veterinary Medicine. She plays piano, runs for pleasure, enjoys singing and ensures she has at least one sun and one ski holiday a year.