Obituary - Dr William Dundonald (Don) Turner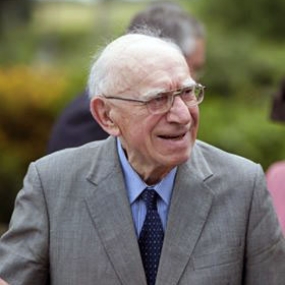 Dr William Dundonald (Don) Turner
Dr William Dundonald Turner, a retired consultant anaesthetist, known as Don, died at home in Leicester on 28 May 2018, aged 90.
Don was born on 6 November 1927 in Mansfield. He attended Queen Elizabeth's Grammar School in Mansfield before starting his medical studies in October 1945 at Sheffield University, being admitted straight into the second year of the course. He obtained his MB and ChB qualifications from Sheffield in March 1950, while only aged 22, and was selected for one of the house posts in the Sheffield Teaching Hospitals.
Don also worked as a junior doctor in Mansfield and then as a registrar in Bristol. In 1953 he was called up for National Service, reaching the rank of Captain. He served in Singapore and Hong Kong. He subsequently returned to work in Sheffield. Don was elected a member of the Association of Anaesthetists of Great Britain and Ireland at the Council meeting on 2 March 1956. This was not long before he found himself called up to serve in the Suez Crisis in October/November 1956.
In 1959 Don moved to Leicester as a consultant anaesthetist. When he was appointed, he was one of only seven consultant anaesthetists in Leicester. He played an instrumental part in developing the anaesthetics department. Following the opening of the Leicester Medical School in 1971, Don was able to help and contribute to the training of medical students as well as junior doctors. He also served on the District Health Board.
After 30 years working as a consultant in the Leicester Hospitals, Don retired in 1989. He remained an active member of the History of Anaesthesia Society and the Leicester Literary and Philosophical Society well into his retirement. Don enjoyed music, fine wine and good food, and travel, until his failing health limited that. In his later years he suffered problems with his eyesight and ultimately was registered blind. His hearing also deteriorated., which made it difficult for him to listen to his vast collection of classical music recordings.
Don married Margaret, known as Peggy, on 6 September 1952. In 2017 the family got together at the family home in Leicester to celebrate their 65th wedding anniversary together with both Don and Peggy's 90th birthdays which also fell in that year. He died in the home that he loved and had lived in for 48 years. Don is survived by Peggy, and by their three children, three grandchildren and five great grandchildren.
Angela Hawkins