Important changes to how the College is regulated and managed
We are bringing important changes concerning how the College is regulated and managed to our Annual General Meeting (AGM) on 1 December 2022. You can find a full copy of the proposals along with the AGM agenda and papers here.
What is happening?
We need to change significant parts of our Charter and Ordinances – the documents that govern the way in which the College operates. This is because many of our rules are at odds with each other or incorrectly drafted, making it difficult for our trustees to comply with charity law.
At the same time, we would like to make some changes to modernise our operations, give our members more powers, and increase transparency.
We will bring proposals on each of these points to our members for consideration at our AGM on 1 December 2022.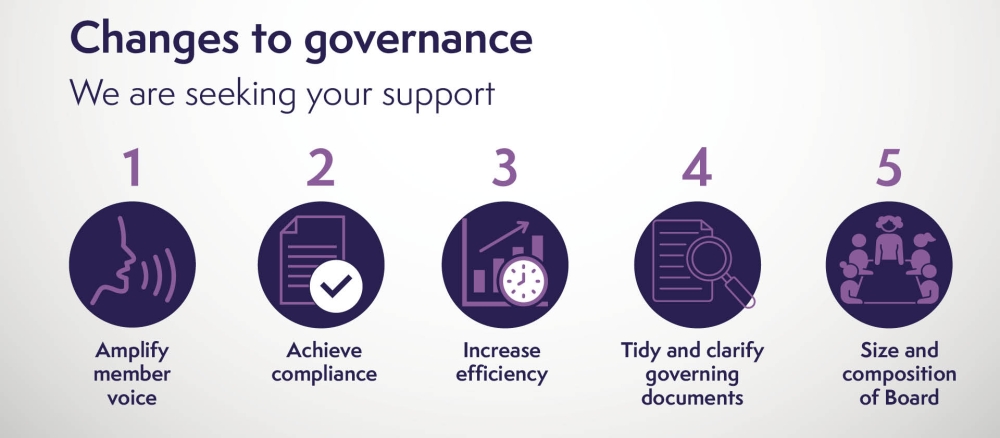 What does the College need of its fellows and members?
We are seeking your support in favour of our proposals at the AGM. You can only vote if you are there in person or attend virtually and so please register in advance.
So that you can understand what you are voting on, we are taking time to explain what we are trying to achieve: fixing problems in the drafting of our governing documents and updating them to reflect best practice, reducing the size of the Board of Trustees, and giving more appropriate powers to our members.
We also need your engagement and your understanding, so that by the time we get to the vote you will feel confident that you know the problems and have been properly consulted and had a chance to be part of developing the solutions.
What exactly is the College proposing?
The motions are:
These amendments represent good practice in promoting effective engagement with our membership and good governance more generally. The overall purpose is to amplify the membership's rights and voice in the College's governance.
This proposal is necessary in order for the College to be compliant with charity law and for the governing documents to be consistent (internally and with the College's established practices). This proposal addresses issues such as the lack of clarity on status of charity trustees, and drafting errors which preclude trustees from complying fully with the College's governing documents.
These amendments mainly comprise modernising provisions. They are not essential for the purposes of compliance, but they will lead to greater efficiency within and between the governing bodies of Trustees and Council.
These amendments are aimed primarily at clarity, openness and inclusivity. While not essential, they should assist in ensuring that the Charter and Ordinances are more accessible. This includes some minor points such as correcting typos, inserting new headings and making 'plain English' changes to some text.
This motion will be presented in two parts – firstly a vote to consider the options for the composition of the Board of Trustees and secondly a vote to confirm that the ordinances be amended in line with the preferred option.
How to get involved
Starting in Spring 2022, we have been running a programme of engagement with our membership to explain in an open way where we think improvements need to be made to our governance, and to listen an respond to suggestions to improve it. We will be continuing with this programme right up until the AGM on 1 December.
In addition to the presentations we have made to member groups and stakeholders, here are some of the ways you can get involved in how we shape our proposals:
Fellows and members will be able to vote on the final proposals at the AGM on the evening of 1 December 2022 – click to register for a place.
Find out more