Criteria of category
This Fellowship is open to doctors practising in anaesthesia, critical care or pain medicine in the UK and hold a substantive consultant post at time of application, but do not hold the RCoA Fellowship in anaesthesia and who meet the criteria as set out in the accompanying guidance document. The applications for this category are approved by the RCoA Nominations Committee.
The application form and guidance for this category is available here.
Application forms received by 28 February 2024 will be considered at the March Nominations Committee. However, this is subject to the number of applications received and the agenda capacity for each Committee meeting so your application might be moved to a later date. If this is the case the Membership Engagement team or secretary of the Nominations Committee will notify you.
Membership fee(s)
£545.00 (UK rate)
£275.00 (High Income Countries - according to World Bank Definitions)
£210.00 (Middle Income Countries (Lower-middle and Upper-middle) - according to World Bank Definitions)
£140.00 (Low Income Countries - according to World Bank Definitions)
How membership supports the work of the College:
Membership of the College directly contributes to advancing the specialty by supporting important work in clinical standards, patient safety and research. This includes:
Benefits of Fellowship ad Eundem membership: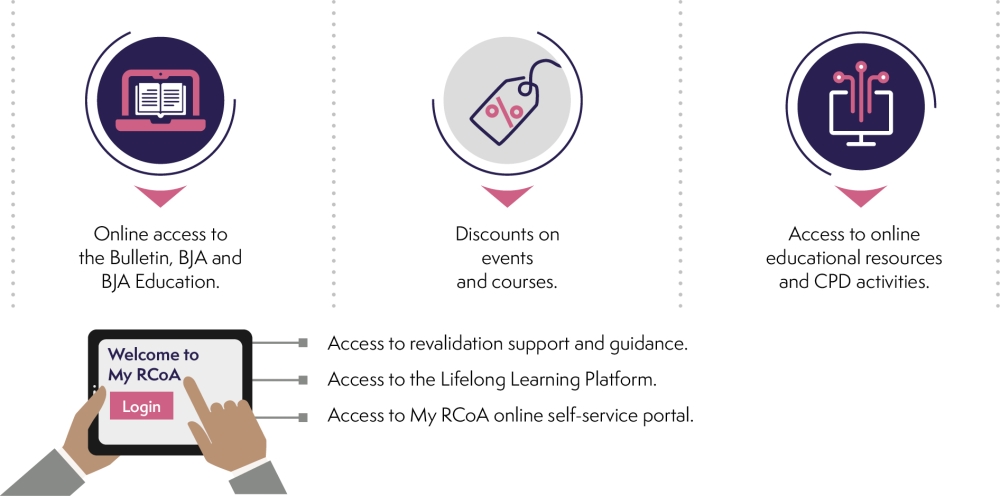 For a full list of benefits the College provides its membership, dependent on categories, please click here.
* access to the Lifelong Learning Platform can be requested after approval of membership application has been received.
To be able to take full advantage of College benefits
and get involved in College initiatives